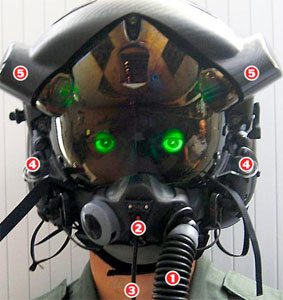 Recently read about a new fly fishing hat, pretty funny, and I quote:
Imperial Headwear announced today the release of a new cap designed specifically for fly fishermen…. The cap features an industry-first worsted felt panel across the visor to conveniently hold fishing lures and flies [does anyone really do this?]. It also features an extra long 3-1/2″ bill, with a dark gray undervisor to help prevent glare from the water's surface.
Got me thinking: What would be the ultimate bassin' hat?
It sure as heck wouldn't be this:
More like this, a 'copter pilot's electronic materpiece with a heads-up display from your Humminbird or whatever unit you use, real-time weather and barometric pressure and any other info you might need – like where KVD is on the lake.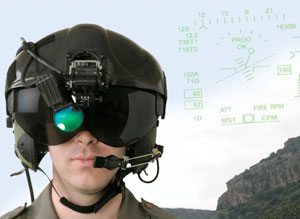 Why the helmet? Mostly to mount all those electronics in it, but also to avoid this:
Water could also cycle through the helmet, keeping you cool. All kinds of possibilities. What else would you like to see this helmet/bassin' hat do?