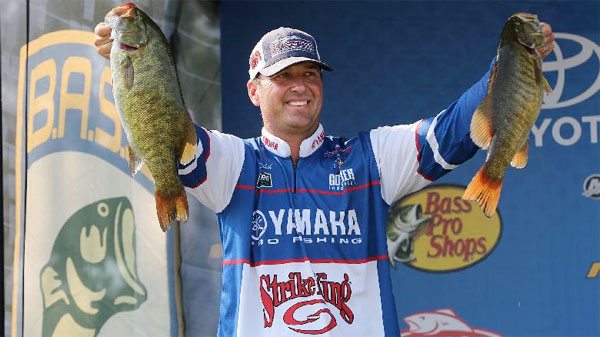 Todd Faircloth won this weekend's Bassmaster Elite Series tournament on Lake St. Clair, and here in brief is how he did it.
He fished a pattern
Spot, spot, spot. In the GPS era of fishing, that's all some peeps can think about. But not Todd. He won fishing a pattern in an area – Bell's Hump, on the Canadian side of St. Clair. Here's what he texted me:
> 15-18 feet, big grass flat — key areas had clean spots, sand, where fish were.
> Just making short pitches around, blind-casting and casting to waypoints.
> Dropshotted a Strike King Dream Shot (KVD Magic), 1/4-oz Strike King Tour Grade Tungsten Drop Shot Weight, and a Strike King Z Too (Arkansas shiner) with a 3/8-oz Strike King weight.
Here's a pic of the actual baits he used: