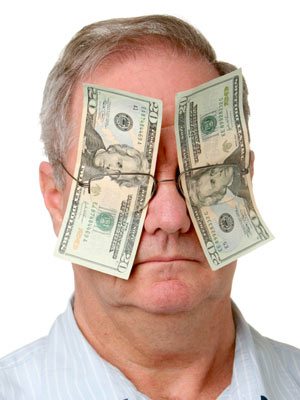 "Unfortunately in our sport, the numbers are never revealed and it's all speculation. I think they should be revealed."
That's a quote from this article on BassFan featuring the recently retired Marty Stone [check the article if you didn't realize Marty had called it quits]. The "numbers" he's talking about are the dollar amounts tied up in sponsorship deals for pro anglers.
You see, Marty's got an idea for a business school aimed at up-and-coming tournament anglers, and part of what he wants to do in that school is open their eyes as to what makes up a good and bad sponsorship deal in the world of professional bass fishing.
More from Marty:
"I couldn't [teach the school] before because to really teach it, I would've been in breach of a lot of contracts. I would've revealed a lot of the numbers in the sport. When the numbers are kept secret, one downside is that the guys coming in don't have a clue about what's a good rod-and-reel deal, or boat-and-motor deal, or how to attain one and keep it."
Marty's right on. The commas and zeroes in top-level sponsorship deals are kept closer to the cuff than KFC's 11 herbs and spices or the formula for Coca-Cola. I've had off-the-record conversations with at least five different pros about what kind of money endemic sponsors are willing to cough up for Bassmaster-level exposure. All of them gave me the same answer: "Honestly, I don't know. I know what I get, but I don't have a clue what anybody else gets. Nobody talks about it."
I've heard rumors [you all know how fishermen are with rumors, and media types aren't much better] of deals that range from product-only sponsorships on up into the million-dollar range. Here, let me type that out for you. I said $1,000,000. I have a hard time believing anybody is inking million-dollar deals to hawk crankbaits and outboards, but that number gets thrown around a lot. I say there's no way in heck that kind of jack is changing hands, but that's just the thing Marty is talking about—nobody really knows [and if they do, they ain't sayin'].
Should we know? Is the money a professional angler makes through endorsement and sponsorship deals any of our business? Would knowing that Kevin VanDam rakes in five bucks every time you say sexy shad make you admire him more or less? Is it good for the sport that these kind of numbers become public knowledge?
Those aren't hypotheticals. I'm really asking, because I'm not sure. I'd like to know just because I'm a nosey little turd, but I guess I don't need to know. But if I were a young pro trying to find my way in the Elite Series that kind of info would be worth it's weight in gold.
We know what professional athletes in other sports make, but those are salaries doled out by owners of organizations whose teams we spend money to watch. Pro anglers really don't make a salary, and even if they did, we as fans aren't paying any money to watch these guys compete, unless your B.A.S.S. membership counts. If you want to watch Mike Iaconelli put on a show, just launch your boat and follow him around the lake—no ticket or parking pass necessary.
What do you guys think? Would you want to know what Lucky Craft pays Skeet Reese to sell you Redemptions and SKTs, or is ignorance bliss? As fans of the sport and the ones being sold to, do we have a right to know what kind of incentives these guys get when they say they caught that 5-pounder on a Chigger craw or boast about how their Triton/Mercury rig got them to their fishing spot faster than everybody else?
Oh yeah… good luck, Marty! We wish you the best in "chapter 2".