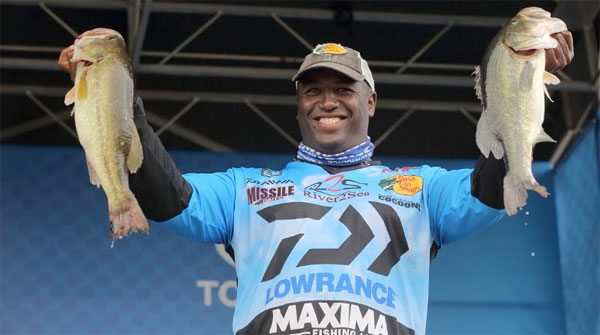 Three of the top 5 guys in the Bassmaster Elite on Toledo Bend mostly cranked. Chris Lane, who finished 2nd, mostly fished topwater. Ish Monroe had a really cool jig pattern. Deets:
Where
> "I fished north of the bridge – basically main creek arms, the middle section. The middle section had the biggest population of bluegills.
> "The water wasn't as hot as all the way in the back [of the creeks], and if you're more toward the mouth they have an option to try to go deeper. In the middle section they don't have that option.
> "People have a misconception that all fish go deep in the summer. They only go deep if deep-water accessibility is close."
> "I was fishing bushes and cypress trees – hard cover – no deeper than 2 feet."
Bait
> "I was fishing a River2Sea Tommy Biffle Junkyard Jig in black/blue, 3/4- and 1/2-oz, with a Missile Baits D Stroyer in bruiser."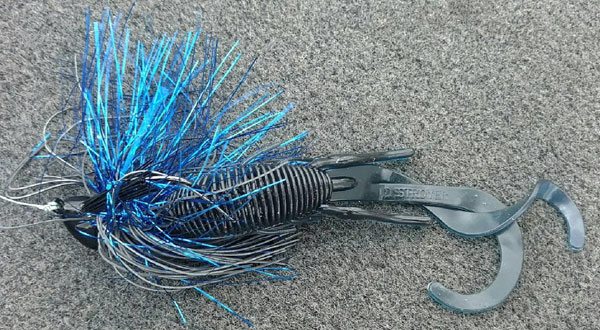 > Why he used the black/blue color to mimic bluegill: "These bluegill were really, really dark. I don't know why. You could see thousands of bluegill, and the majority of them were black. Even the bluegill fishermen around me were commenting on how black those bluegill were."
Technique
> "The heavier a jig is, it creates a reaction strike when hits that hard cover. And it falls through [the cover] a lot easier. I started out with a lighter weight and got more bites, but bigger fish started biting the heavier jig.
> "I watched the bluegill. If one got chased by a bass, another bass would eat it. It was that triggering – the more commotion you could generate, the better.
> "The first 3 days I was just flipping it in and letting it go to the bottom. The last day I hopped it really hard in the cypress roots to get them to bite. I was hopping it and making it hit hard on the roots. They would bite it when I hopped it out. They'd jump up and grab it, and run out from the root system.
> How he got on that day 4 retrieve: "I wasn't getting bit and got snagged in the roots, so I hopped the jig [to unsnag it] and one ate it. I hadn't been getting them to bite so I started doing that."
More
> The rest of his gear: 8′ heavy Daiwa Steez SVF AGS rod, Daiwa Zillion HD reel [7.3] and Maxima braid: 65-lb on the 3/4-oz jig, and 50-lb on the 1/2-oz.
> Why he flipped: "I love flipping. And one of [his early years on tour] we fished Toledo Bend and several locals told me, 'When the water's high and in the bushes, regardless of what time of year it is, go and fish those bushes – because the fish are there.'"