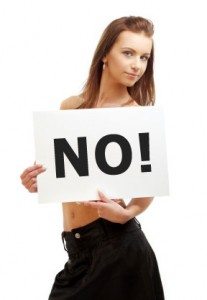 Holy hawg bass, Batman! Did you guys see the new, 15.63-pound, Lake Falcon record largemouth? Giant. Toad. Slob. Bassosaurus. Swamp donkey. Brush brute. Whatever your favorite word for a ginormous bass of a lifetime is, insert it here.
I've fished Falcon several times. It's a magical place. Yes, it's just as good as all the stories suggest. The bass are mean. The breakfast tacos can't be beat. And the locals are about as laid back as they come [siestas, anyone?]. But there's just one problem: I'm no longer allowed to fish there.
Yep, you heard right. I'm banned. Forbidden. Prohibida la pesca.
What insurmountable force could withhold me from pursuing Zapata's bullish bass? Is it Texas Parks and Wildlife? Nope. Maybe the border patrol? Nuh-uh. The notorious Mexican piratas? Wrong again. Out of guesses? I'll give you a hint: she's about 5'7″ tall with blonde hair and green eyes. Yep. It's the wife.
Go ahead and laugh. Call for my man card. There's nothing you can say that I haven't already heard from my fishin' buddies. I'm pretty calloused to the razzing at this point.
My wife is pretty much the coolest chick on the planet. She lets me fish just about any dang time and place I want. Last year I hopped all over Texas and Louisiana fishing tournaments and she never complained once. If I really wanted to load up the gear and head to Falcon she would shake her head and say, "Fine. Just go." But the bottom line is my conscience just won't let me high-tail it out of town while momma and baby sit at home wondering whether or not I'm catching a 10-pounder or bloating in the south-Texas sun with a hole in my head.
Do I think Falcon is dangerous? Well, that depends which side you fish. I think the American side of Lake Falcon is about as safe as any other reservoir in the country—really. And I'd even say that most of the Mexican water isn't too bad, either [just stay on the main lake and you'll be fine]. However, convincing my wife of that is a different story.
So Paraders, I ask you, what would you do if you were in my shoes? Maybe I could tell the wife we were headed to Fork when we accidentally took a wrong turn and ended up in Mexico. Or I could just find a new lake to fish [if you've experienced Falcon, this isn't really an option]. Maybe I should throw her in the truck and take her along with me to show her there's nothing to be afraid of. After she hooks into one of those Zapata dump trucks they call bass she'll forget all about any pirate nonsense.
All I know is after seeing the stud in the picture below [the fish, not Tommy Law] I HAVE to get back to the land of the giants ASAP.