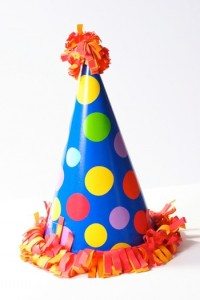 Pop the corks! Cue the streamers! Order the ice sculpture, STAT! The bass fishing community is collectively atwitter today as the Bass Anglers Sportsman Society (BASS) officially changes hands and prepares to go where no BASS has gone before… or something like that.
If you haven't digested the details yet, you can catch yourself up by logging on to BassFan, Wired2Fish or just about any other bassin' news site on the net.
The three-headed monster of Jim Copeland, Don Logan and Jerry McKinnis looks like a bass ownership dream team on paper. They're the Miami Heat of all things bass (we'll let you decide which of these dudes gets to be LeBron). In the simplest of terms, the trio collectively represents top-of-the-food-chain prowess in finance, print and television media, and all-around marketing—all of which are cornerstone components of a multi-faceted and complex entity like BASS.
When you step back and look at what each of these individuals brings to the table and contemplate how their talents meld into a tasty stew of corporate leadership, it's hard not to get a little excited at the sheer potential the team exudes. I find myself asking the question: "How can these guys NOT rock?"
But, let's not get excited for the sake of getting excited, here. In case you haven't heard, the economy sucks. Tournament anglers are feeling the financial pinch more than ever, and that goes for the big boys in the Elites down to the weekend sticks. To say that Jerry and the gang have their work cut out for them is about the same as mentioning that Mike Iaconelli needs to learn how to use a razor (Have you seen that wicked 'stache he's working?).
If the finalization of the sale is good news, what's better news is that McKinnis and his colleagues seem to be approaching the whole process with tempered optimism smothered in a healthy portion of reality gravy. He knows it's not all fairy dust and golden streets in the land of BASS, and yesterday in an interview with the fellas over at Tournament Fishing Radio, he talked about some of the "tweaks" that need to be made at various levels of Bassmaster competition.
When asked what he perceived as being BASS' biggest hurdle moving into the future, he replied: "Sales. We're working on a really good sales team and a good sales plan. That has to be the number one thing. In order to go where I want to go we have to have success in sales."
Wait, what? Sales? My skin just crawled. You said sales, but what I heard was, "We're in this for the paycheck and nothing else. Welcome to ESPN regime 2.0."
Just when I was ready to bail on McKinnis and Co., Jerry scooped me back up with his response to the question about the one thing he'd like to see change in tournament fishing. He said, "I'd get those entry fees out of there, but in order to do that, I'd have to sell my way to success. The entry fees and how to get rid of them are always the first things that pop up in my mind."
So when Jerry says he's ramping up his sales force, he's not dreaming about lining his pockets (okay, maybe a little, he's only human), he's thinking about the anglers. What a novel concept! Find a way to promote the prosperity of your company's most marketable commodity. Why hasn't this been thought of before?
You should definitely listen to the full McKinnis interview, here. Some poignant snippets from Jerry's Q&A segment are below.
"I am eat up with [tournament fishing]. I think my passion for this and my involvement in it sets me up to do a really good job because I understand it so well."
"Every single level Bassmasters competition, from the Federation, to the Weekend Series, to the Opens, to the Elites, is going to get some tweaking done. I quite honestly don't think they're right, right now. My vision is to get them right."
"In the long haul, some things have to be different. We have to really get our business solid. [BASS] hasn't had the sales and organization behind it like it needs. Just as soon as we make our business solid, all the things around it are going to get solid with us."
While mulling over the potential for format changes, he said: "At some point in the future, we're going to have [a tournament] where nobody knows where it's at." (Hmm… I like it! A throwback to the Ray Scott days. Pack some dudes on a plane and fly them to Japan. No info mining. No guide help. No research. Nada. I'm feeling it, J. Mc!)
By now you've probably read all the news releases and subsequent commentary. Bass Parade wants to know: What's your excitement level? Are you ready to go all-in and pledge allegiance to the new BASS regime, or are you taking a wait-and-see approach? Most folks will agree that BASS is broken. Can Jerry and the crew fix it? How long do you think it'll take?