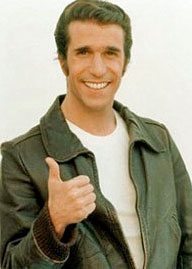 Bass-head Rick Peace of Cleveland County, NC is making us all look good – by doing good. Here's just one quick story about why this sport is so great.
Excerpted from the Cleveland County Star newspaper:
> A few years ago, the Special Olympics Cleveland County program's account had less than $5,000. They couldn't afford uniforms.
> But then "God put His hand" on a bass fishing tournament that now brings in thousands of dollars each year. More than $23,000 was presented at the school [recently] for the program that enriches dozens of lives.
> "Every year it gets bigger and better," said Peace, fishing tournament director and Eaton Corp. employee. "God has had His hand on this tournament from day one."
> The benefit fishing tournament, in its fourth year, was held last month at Lake Norman. The event brought out about 120 boats and more than 200 sponsors participated. "The sponsors continue to give," Peace said. "Without them, it would be nothing."
> Carol Goforth, coordinator for Special Olympics Cleveland County, said she looks forward to Peace's phone calls throughout the year. "He has turned our Special Olympics program around," she said, fighting back tears. "It takes a lot of effort."
Go Ricky!
I know he's not the only bass fisherman out there doing good. Thanks to all from one bass-head for doing it, for helping folks, for making us all look good in the process.