If you're getting the BassBlaster for the first time it's cuz a bud signed you up!
Today's Top 5
 
Bulbous punkins of the week.

Check this giant spot caught on a Rat-L-Trap from a secret CA lake… that rhymes with "Crullers Car."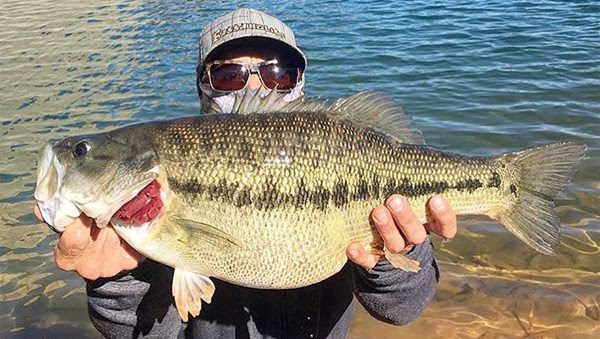 Check this South African large and in charge — ain't it weird how bass-heads there look just like they do here? Okay, they're skinnier there (hahaha!)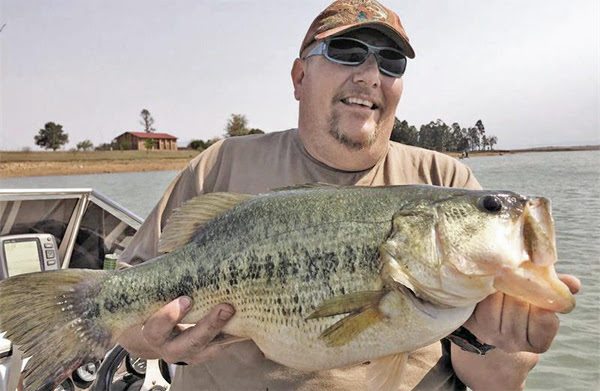 Check this South African large and in charge — ain't it weird how bass-heads there look just like they do here? Okay, they're skinnier there (hahaha!)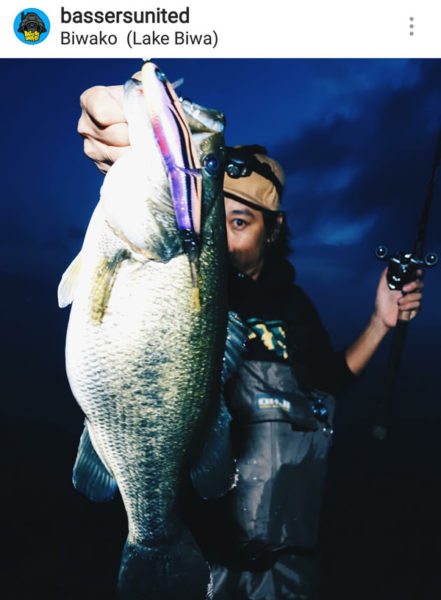 Marky Mark Menendez crushed these two lip-smacker melons "somewhere" in KY. Said: "They were caught on an 8″ Strike King Bull Worm in the magic color dipped in Dyeing2fish Chartreuse garlic dye. That's a 7 1/2 on the left with a solid 6 on the right. Capped off a 100-fish day!"" in KY?? Dude! Corordinates on the down-low?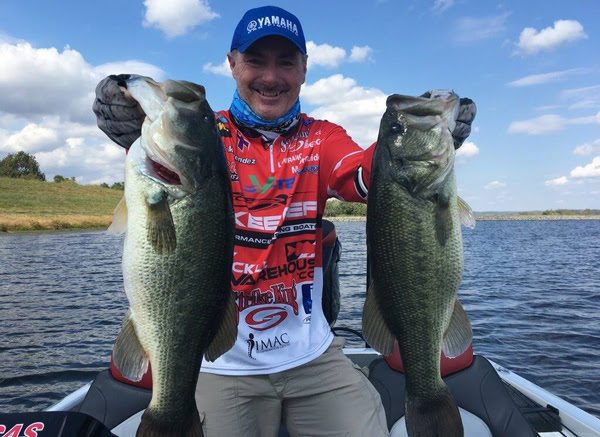 They spend too much time in one spot. 
– Bob Cobb quotin' the late great Ricky Green on Bassin'master.com. Wait — BOB COBB?? Wow, great to see something from the master and originator of all bass fishing media (other than the Lindners). One of my heroes.Full Ricky quote is this:

"They spend too much time in one spot. They won't cover the water fast enough. My trolling motor is on constantly, moving, until getting a strike, finding active fish, then I slow down and work an area."

Huh. Interesting to think that MAYBE us bass-heads now fish too slow? For sure the GPS has focused us more on spots (bass hangouts) than patterns (bass behavior), and maybe that's slowed us down — and then we think we need to fish an area slower?

If everyone's fishing slow, would it make sense to fish faster?

Don't know the answers, but interesting to think about. Here's Ricky back in the day, RIP bassin' brother: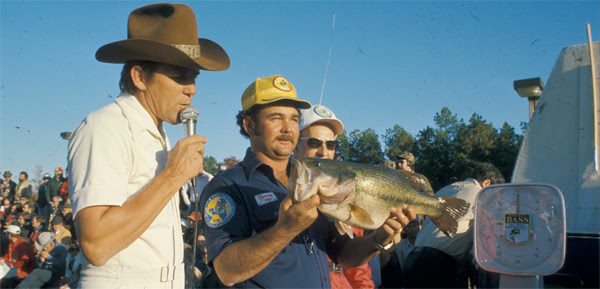 They have nail weights with skirts as well as inserts that will make even the biggest and heaviest plastic lures float up off the bottom.
 - Mike Iaconelli talkin' 'bout Japan, where he seems to have gone investigatin' the latest innovations. That stuff sounds pretty cool, though I'm pretty sure the Hibdons have invented most of what there is to invent bass-wise already…or this guy: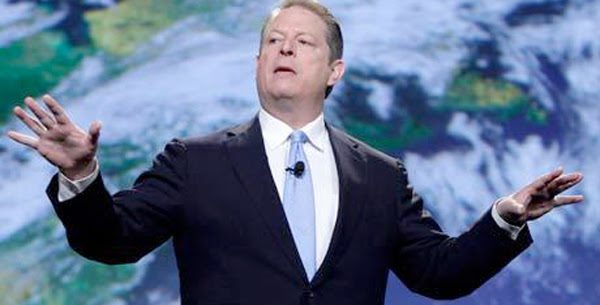 It was a bad day mixed with local pressure on a lake that really never gets any when we're not there.
 – Ish Monroe comment about Mille Lacs during the AOY derby there. He was NOT pointing a finger at spot pirates — but I am! Here's why: If a bunch of bass rigs suddenly show up at a walleye lake and start fishing during an Elite tourney, there's NO WAY they were gonna be there "just fishing a public lake" if the Elites weren't there too.Guess it's no big deal, happens all the time in other sports…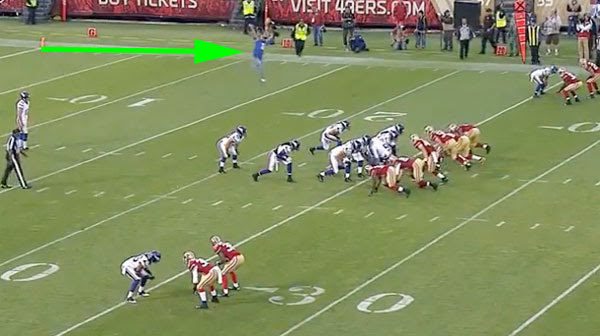 … and no one cares: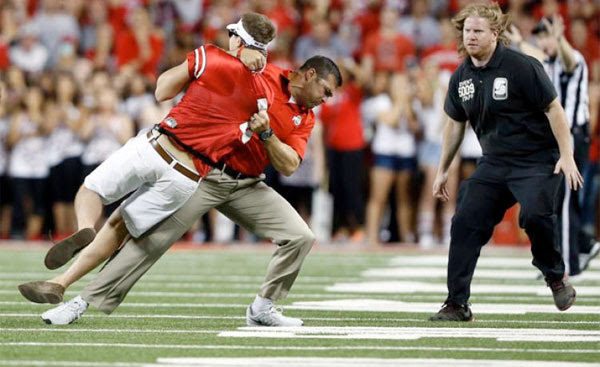 Do we need this as a bassin' trophy?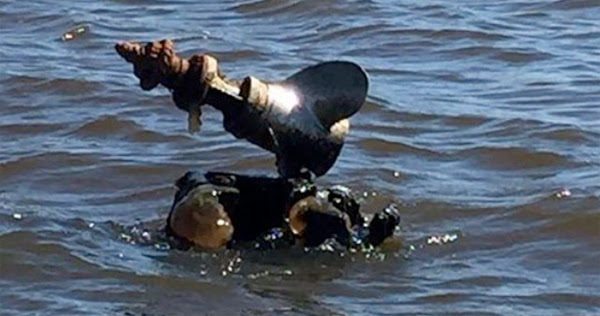 What should we call it — the Speedster Award? The Nuttiest Bass-Head Award? Lmk on FB what you'd call it and will send the weener supmin' special-like.

News
1. Chris Lane gets River2Sea.
The "western"/Far Eastern brand gets an Elite. Lane said:
> "That Whopper Plopper is really an amazing bait that attracts unbelievable strikes. I am excited to be a part of the River2Sea family because of the type and quality of baits that they have come out with and I am looking forward to working together on new baits as well."
Check the pic on that story — Lane you're lookin' kinda funny there bud!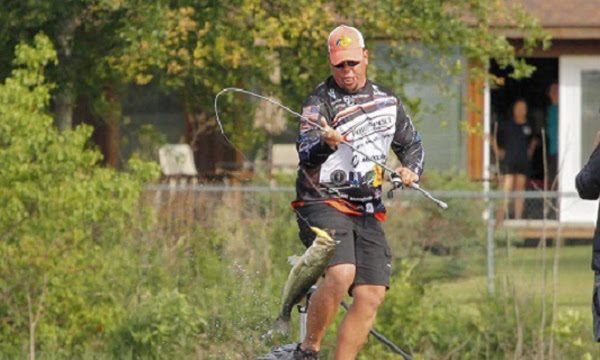 Lol. Here's a short vid of Chris fishin' the Plopper. I still haven't fished it…you?
2. MO: Dude wins $102K at Big Bass Bash!


> Kerry Malone won the 10th Anniversary Big Bass Bash at Lake of the Ozarks and took home a grand total of $102,000 for his catch. Kerry caught his winning fish on his 10th cast of the tournament Saturday morning…. He raced over to the Alhonna Resort weigh-in station, bagged up his fish and headed up to the scales, where his fish locked in on 7.16 lbs.
> Kerry had to wait an agonizing 2 full days of fishing, hoping his weight would hold up and it did. He was awarded the $100,000 grand prize for the heaviest bass of the weekend and an extra $2,000 for taking first place in the 7am-9am time slot on Saturday.
Doing that math, that's $14,245.81/lb. Sushi prices mang!
> Malone said he made the winning catch "on a Z-Man Chatterbait, using a Duckett 6′ 6″ Micro Magic Rod with a Shimano Core reel [sick reel, no longer sold], spooled up with 16-lb Sunline FC Sniper fluorocarbon line."
3. MLF cameraman gets 1-oz tungsten in the eye.
Wow. Was wearing shades (gruesome-ish pics here), and "should" get his vision back. Hope so man, dang.
Other than that:
> The name of the competitor was not released as it would violate confidentiality agreements MLF maintains in order to protect the outcomes of its events prior to them airing on Outdoor Channel.
Didn't know the MLF is based here: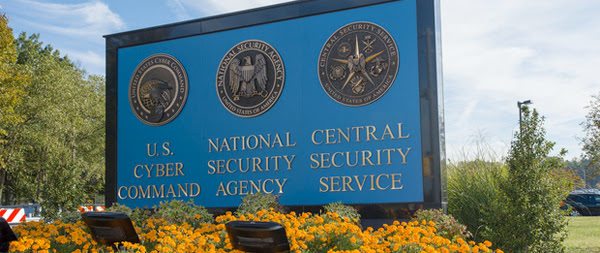 4. MI: An unregistered bass derby is "illegal fishing"?
What is it with these northern Midwest states?

5. ON: Few spots till open for Simcoe Open.

6. Is orange a bigger deal now?
Walleye article but:
> Any lure sporting the color orange, fished near bottom or around rocks, has the potential to be extremely effective given the expanse of the rusty crayfish's spread. That goes for jigheads, plastics of various shapes, and even for spinner blades.
Hmmmm.

7. Wiggle Warts now in more colors…
…to match local conditions. Now on TW. Here's my fave new color (Ouachita craw), which Palaniuk stole outta my boat — not cool man!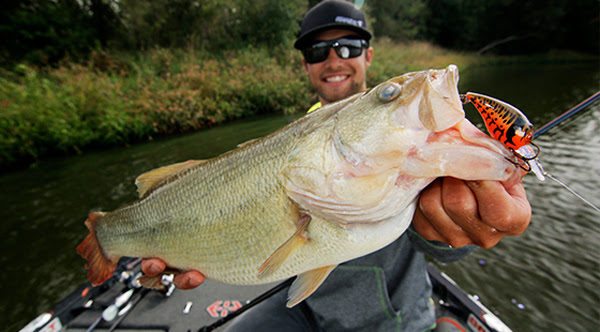 8. It's A-rig time.
Just in case you forgot about these, here's Jason Christie talkin 'bout maybe the best one when it comes to casting it all day, the YUMbrella Flash Mob Jr:
YUMbrella has a 3-wire version if your state regs require it.
9. It's also Cavitron time.
MegaStrike owner Bobby Uhrig says: "I catch my largest bass of the year in October on a Cavitron buzzbait." Killer buzzbait, just read the reviews on TW. How to fish it from Bobby here on FB.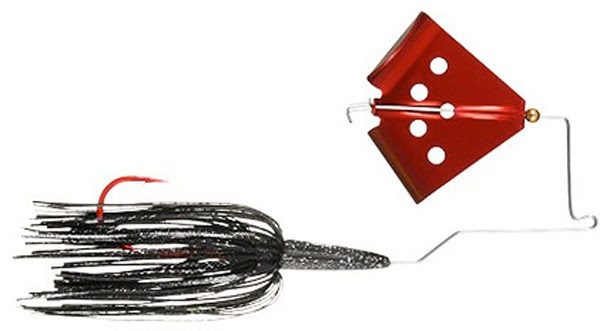 10. Kistler Feel N Reel rods now on TW.
> …combine the best attributes of graphite and fiberglass to give anglers the ultimate rod for moving baits. Fusing S2 hybrid blank material with T800 high-modulus graphite…maintain the light weight of graphite, while providing the softer power of fiberglass.
Also, the final and last vid of the Kistler Rods story is out. Try talks about why he put his name on the company and why the rods are still 'merican-made:
> Love this quote from a dude in the vid: "I treat every single rod that I build like I'm going to fish with it."
> Trey: "I've gone through the college of hard knocks. I've majored in bad decisions and minored in good innovations. So some would say I have a master's degree in rod-building."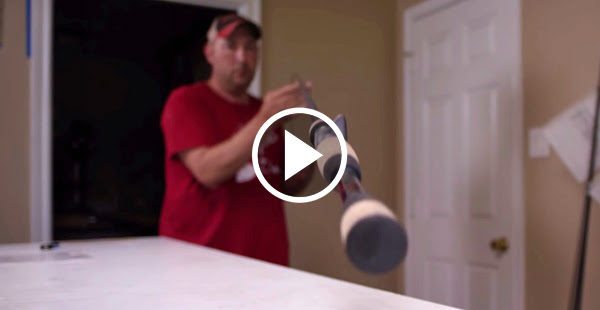 11. TackleTour thumbs-ups Curado 70.
Good review from the ultra-nerds (in a good way) over there, but like I've said before all you have to do is put one in your hand and you'll know. Check it here on TW.

12. T-H Marine Kong mount kills coot.
Running down the lake, shattered the windshield but no effect on the mount. See the vid here, check the Kong here.

Doh!
Okay I'm staying out of saltwater and sticking to bass. Every time I point out some travesty of saltwater fishing that points to bad people doing bad things, somehow I pick the wrong group to highlight — because now people that are damaging things name their groups things like "Americans for Healthy Hamburgers" instead of "We Are Doing Bad Things."


Tip of the DayFish that piece of cover more than once.What if you had to grow up fishing Beaver Lake. That'd be like trying to find a wild mountain goat in New York City…or something like that. Open-level angler Justin McClelland, who has a famous bassin' dad named Mike something-or-other, learned a valuable lesson from that rough bassin' upbringing and here 'tis: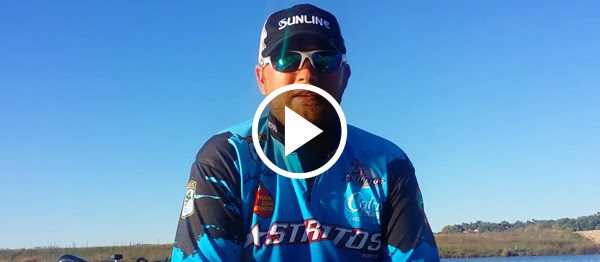 Quote of the Day…almost like he's the Larry King of stumps.- Believe it or not that person is talkin' 'bout an actual stump. In Crater Lake, OR, which doesn't have a bass in it, but does have at least one 100+year-old stump that moves:> It's as if he has a mind of his own. The Old Man can travel miles in a single day. Today, he's close to the shore. Tomorrow he could be in the middle of the lake.> In the 1930s, the government commissioned a study of his movements. …Rangers observed the Old Man move more than 60 miles in less than 3 months.Weird. Have seen that with mats and larger "islands," but stumps? Here's a pic: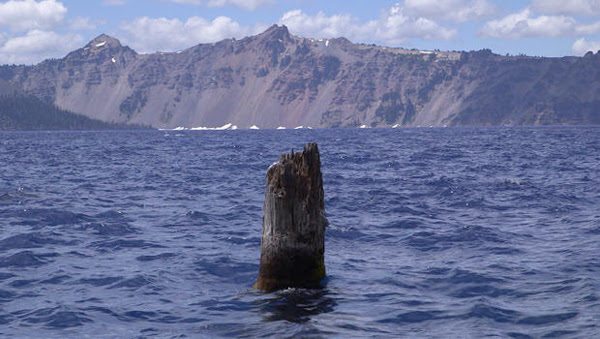 My theory is that's where the feds have been hiding Gamera til they need him: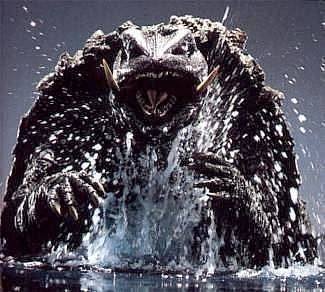 Shot of the DayIs this emotion great or what! Thank it's for a Japanese tourney — Google translate: "You are near, feathers would like to come to the garden." — and believe that's a new DUEL Hardcore Ninja Swimmer:

RandomAll you Southern Rock fans, you better be knowin' that today is the 39th anniversary of the plane crash. If you don't know which crash, you ain't a fan.Amazing vid of the boys playing "Workin for MCA" in what looks like a gym. And the incredible "I Know a Little." Dang were they good.Here's a lesson for all you aspiring pros: In their teens Lynyrd Skynyrd practiced in an un-airconditioned cabin (in FL!) for 12 hours a day, 7 days a week. That's how you get good at anything yo! Inspired me many a time.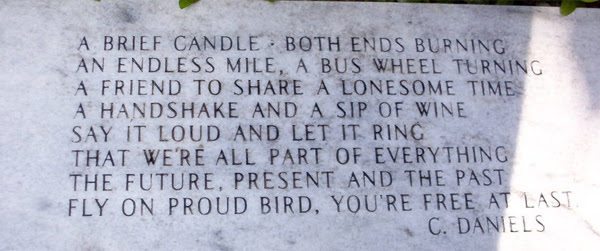 Sign up another bass-head!

If you're forwarding every Blaster to other bass crackheads, tx much — or you can email me the addys and we'll take care of it! We'll never send spam, sell the list or anything else crazy….
 Use the best!
 Get on these yo!