Is it fun to catch big basses? Check. Fun to catch 'em when other peeps aren't? Yep. Fun to catch more than one fish at once? Woo dawgie! All reasons us bass-heads gotta fish umbrella rigs, and probly the most popular of 'em — for good reason — is the YUMbrella Flash Mob. Personally I prefer the Flash Mob Jr cuz it's smaller.
Jason Christie gives you his 2c on 'em here:
Those are YUM Pulse swimbaits. The Pulse is the same swimbait he used as a trailer in the 2016 Classic, and almost won the thing.
If you fish spinnerbaits, you know that they're not all created equal. As with anything else, you need to find what you like, get the best version of it and try not to spend too much. To that end, BOOYAH just came out with the new Vibra Wire Spinnerbait that has great components and action — which Jason talks about here (vid):
Comes in 3 versions: willow-Colorado, double willow and finesse willow-Colo. The white finesse version could be the deal this time of year:
If your water is sho-nuff colddddd, a big-time secret among a few pros is Rapala Jigging Raps. As in, shown it to me then refused to talk about it on video. Seriously. It's used as an ice lure, but was developed in Europe for open-water fishing so….
Jacob "J-Wheels" Wheeler breaks it down yonder — check the crazy action of the bait:
If you wanted to build a better Keitech swimbait — using the formula: Keitech + Strike King pros = woo-hoo! — this would be it, the Rage Swimmer. Here's David Kilgore talkin' 'bout it how he rigs it…
…and how he fishes it in cold water:
Why Kilgore? Besides being a great stick (several-time Elite qualifier, fished a few Classics, etc.) he's a big-time fan of these baits, has fished the snot outta 'em, and knows them back- and forwards.
I have the curious about big swimbaits, kind like:
Don't have the patience to fish them — maybe because I don't live around the fish that'd make it worth doing — but the whole scene is pretty cool. I love the concept of glide baits — like the DUEL Hardcore Twitch'n Ninja Glider (check how Elitist Clent Davis fishes it shallow) — but I'd rather crank something with a lip on it.
Not an expert, so can't pick the one right bait or whatever, and I sure as heck am not gonna pay tons o' loot for something I might get bored with in 5 casts so…I'm going with the DUEL Hardcore Ninja Swimmer. High-end swimbait, affordable, cas, crankable and TW has some JDM (Japan)-only colors. I'll take rainbow trout because it has the most obvious lateral line, which I like my baitfish-imitators to have:
Good soft-jerkbait but a great tip from Alton Jones Jr.'s dad (lol Alton) on fishing it deep for reaction strikes:
Here's my must-have list of new topwaters, in no particular order:
The Skitter Walk is the right size, has a great knock, the hooks and colors are great, and with that V-ish bottom it's easy to fish — you can walk it or glide-walk it no problem. It's fun to fish and either catches 'em or makes 'em show — should be a GREAT search bait for spawners.
Here's what you need to know: Ron Davis, the guy who invented the original Chatterbait, designed with Strike King the "updatedest" version of that bait…the Strike King Rage Blade.
Looks a little different (like the weight is on the blade), which can trip up some folks, but it looks that way because it's different. Here's why KVD likes those differences — good info as usual from the VanDaminator:
Here's what it looks like:
Could maybe stick a Blade Minnow on there….
Gotta give it to Bill Lewis for the brand-newest-designed topwater hardbait. The StutterStep has like five different actions, including the namesake one where it can be walked basically in place — plus the the tail gives off a kick-splash on every turn, almost like a reverse popper. Cray-zay!
Here's Wes Higgins, head dude of Bill Lewis, talkin' and showin' all the actions:
First question: Why is John Crews either little or fat? And now he's XL? Sounds like Crews may have some body perception issues…John??
Okay srsly: The SPRO LJ XL is all about being a big bait fished shallow, a newer thang in bassin' that's working. Here's Johnny talkin' 'bout the bait and when he likes to use all the colors it comes in:
Like the Jigging Rap, the Straight Up Ice Jig ain't just for ice no matter what it's called. Here's FLWer Matt "way up in the" Arey tellin' it:
This year 'Trap came out with 11 new colors, but the main one you need to know about is goldfire craw. 'Trap master and Bill Lewis bossman Wes Higgins remembers that gold used to catch 'em big-time back in the day but the color has been forgotten about — he swears gold is gonna be responsible for some monster catches this spring. He just might be right.
The other bait in the pic is the new swamp craw color — looks like a good'n too.
Check this vid of the three sizes of BBZ Rats doing their thing in the water, side by side. Rat action actually looks pretty cool/enticing in person. Waiting for Bill Siemantel to experiment with a bait that looks like a chihuahua:
Here's my fave color of the rat. SPRO calls it "morning dawn" — I call it "electric Kool-Aid acid trip:"
Word is Siemantel's cat came up with the color after eating a toad:
Every time bassin' gets a new technique, we then get variations on it. So from the standard shakey or stand-up jigheads have come football variations — or in this case, rugby, I guess because VMC is a European company. You can use a football-type finesse jig anywhere, but of course it's made for rocks.
Check Ike's good educational vid on it here:
Just watch this, listen to how it sounds, then tell me you don't want to fish one:
Haven't fished this bait, but it intrigues me…cuz before Senkos, the curly-tail grub was always my go-to. But the tails always got pecked by bluegills, and:
Hmmmm.
Also intrigued by the blue colors of Rapala DT series cranks, like "ole blue:"
Reasons:
Black/blue obviously fools bass.
Blue cranks should work great.
One of the best cranks I ever owned was a random Kmart Mann's crank that was blue.
Blue cranks should work great, and the DT series rocks — just listen to Elitist Seth Feider tell it. His favorites are the 6, 10 and 16.

If'n ya hafta wimp-stick it, this pic says it all: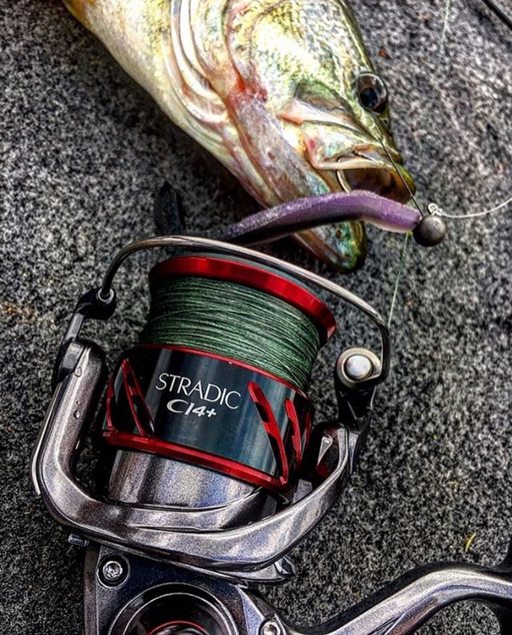 Great reel. And will say this again: If a baitcaster is on your Christmas list and it's not for a casting application, get the Shimano Curado 70. Sick, sick reel.
Give you two reasons to gitcha a Kistler:
1. The Magnesium 2 casting rods are FINE — like this: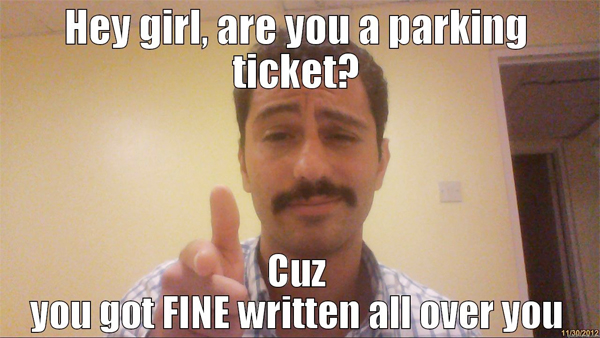 Not just looks, but how they fish. GREAT rods.
2. The KLX Feel N Reel hybrid rods could be the next big thing for moving baits.
Trey Kistler is known for innovation, and these sticks are another example:
> …combine the very best attributes of graphite and fiberglass to give anglers the ultimate rod for moving baits…maintain the light weight of graphite while providing the softer power of fiberglass.
This is interesting:
> …compensates for recent innovations in the fishing industry, like surgically sharpened hooks, zero-stretch lines, and high-speed reels…resulting in less pulled hooks and less heartbreak.
How 'bout them apples? Still convinced that the right rod and line combo is a huge factor in hooking and landing fish, so…experimentalate!

Ask yourself this: Why do all, or pretty much all, the Elites have a HydroWave on their boats? It sure ain't cuz it's a freebie — even if it was, if they all got a free popcorn maker/clocl radio, they're not gonna waste time puttin' it on their boat if it doesn't help them catch bass. So…why don't you have one?
If'n you wanna get with it already, gitcha a regular HydroWave. If you want every advantage you can get, maybe tack on the KVD sound expansion module…which may or may not have a special "cookie" sound. If you're wantin' to put a toe in the water, check the por version.
Hope this one's for me: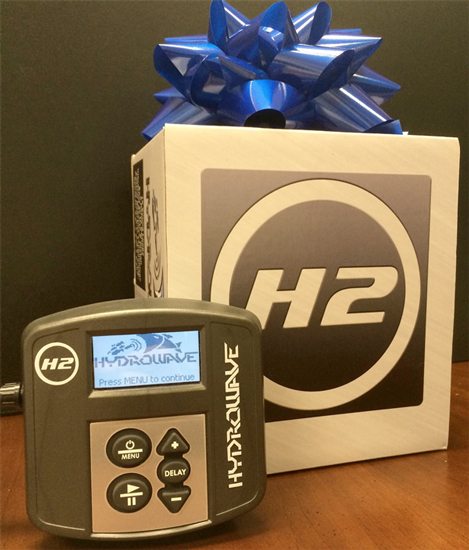 If you take vids or shots of yourself using a GoProfessional or other POV cam, you NEED this. Almost a no-brainer. Plug it into your nav light port (power, stays in place up to 70 mph), two USB ports, anodized aircraft-grade aluminum, $99.99. At some point soon, one will be on every boat.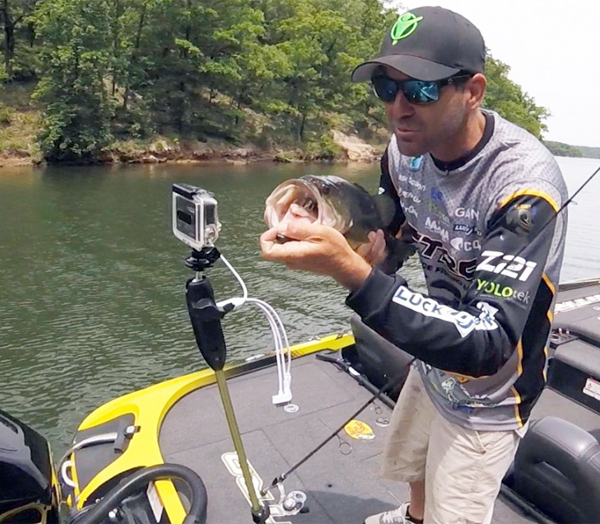 That's how you get yer mug in the Blaster yo! Git one on TW.
Two words for you: matte black. Super-cool to have a matte black, vacuum-sealed coffee tub. Comes in all different cup and lid colors (different sizes too) so you can mix and match, but I'm diggin' the black: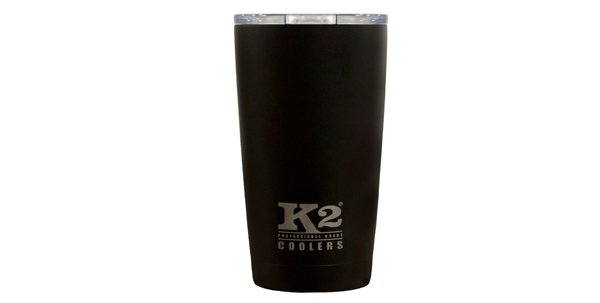 Check out Chris Lane givin' you the fitty-cent tour: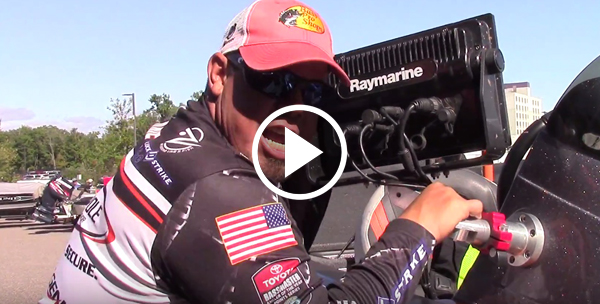 When you have some time this winter, check out the buzz about the National Professional Anglers Association (NPAA), which is all about helping guys succeed in fishing, and growing and protecting the sport. No tournaments, no bull. Check it here.
They also have a student angler program (vid).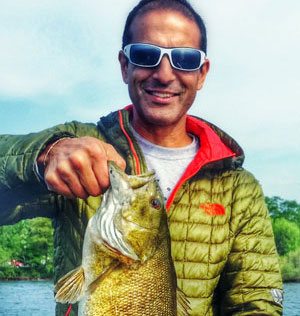 Jay Kumar is the guy who created BassFan.com, co-hosted Loudmouth Bass with Zona, was a B.A.S.S. senior writer and a whole lot more in bassin'. Jay Kumar's BassBlaster is a daily-ish roundup of the best in bassin', and is the #2 daily read on any given day in the wide world o' bass.