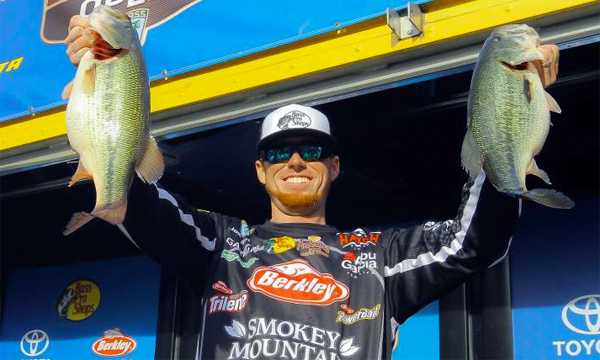 > "I was targeting balls of shad. If they were under 20′ I'd fish the swimbaits under the balls. If they were deeper than 20′, I'd drop the dropshot into them.
> "The crazy thing was they were so related to shad that it didn't matter what structure the shad were on. Some were open water, others were pushed back into banks back in creeks.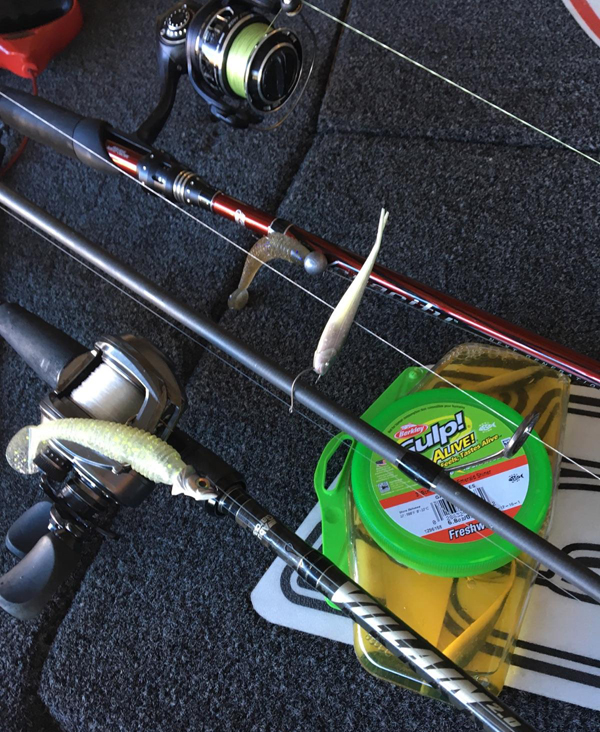 > 4″ Berkley Havoc Beat Shad (smoke/black and purple flake) on a 1/4-oz head, 7′ medium Abu Garcia Premier Spinning Rod, 30-size Abu MGX spinning reel, 8-lb green Berkley Nanofil to 6-lb Trilene 100% Fluorocarbon leader.
> 3.8″ unnamed swimbait on a 3/8-oz head on 7′ mh Abu Villain 2.0 casting rod, Abu Revo ALX reel and 10-lb Berkley Fluorocarbon.
> Dropshot: 3″ Berkley Gulp! Minnow (emerald shiner) on #1 Berkley Fusion 19 Dropshot Hook, rest the same as the Beat Shad.