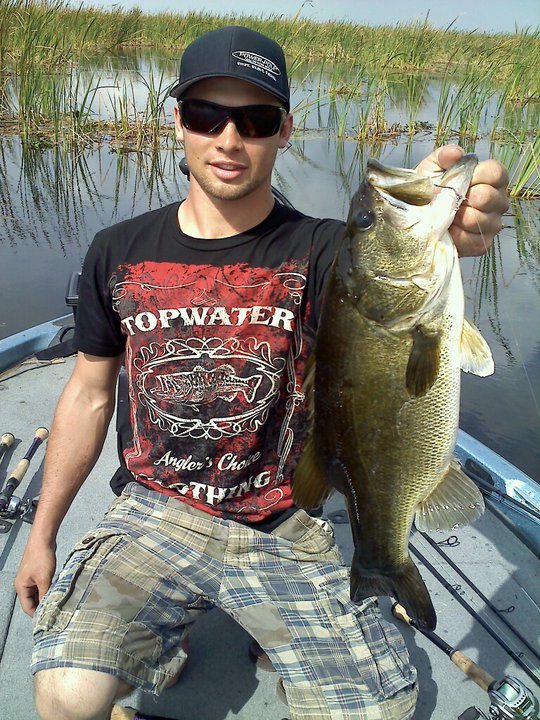 It's been 17 years since Bryan Kerchal made B.A.S.S. history by becoming the first Federation Nation angler to claim a Bassmaster Classic title, and we're still waiting on someone to duplicate that feat. A handful of Federation anglers have posted respectable finishes, but other than Dalton Bobo's 1-ounce loss to Dion Hibdon in '97, few have come close to actually sealing the deal.
Idaho's Brandon Palaniuk is one of six anglers representing the Feds in 2011. The 22-year-old punched his ticket to the big dance by winning the Federation Nation Championship at the Red River [ahem, in Louisiana] last October.
You're probably thinking Idaho and the Louisiana Delta go together like Mardi Gras and a Star Trek convention. But in a recent interview with Louisiana Sportsman Magazine, Palaniuk said he feels right at home in the shallow backwaters of the Sportsman's Paradise. Check the vid.
Oh, and did I mention he won the Red River event by cranking hard cover [a rock jetty] and flipping shallow grass? Both of which are patterns expected to play big-time 11 days from now when the Classic field blasts off out of New Orleans. He's only 22, which means he's probably got just enough crazy in him to try to go anywhere he feels like this Delta derby can be won. His initials are also BP, and we already know how that other BP wreaked havoc on the La. Delta earlier this year [Too soon?].
You can usually bank on at least one Federation angler sneaking into the Top 10 and Palaniuk's my pick to be that guy this year. I think if BP gets within striking distance he may just turn some heads and make a run at the whole bowl of gumbo [mmm, gumbo].
Do you think a Federation angler can take home the hardware in 2011? Any Bass Paraders out there have insight on the six Feds competing this year? Give us the scoop in the comments section.