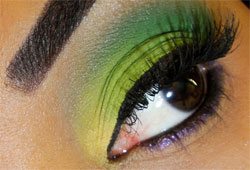 I bet you do, and if you're from the Fritts-land area, you probably know what I'm talking about.
Here's more, from a column on the-dispatch.com, a North Carolina newspaper's website:
Roanoke Rapids Lake guide Tim Biesecker, a former Lexington resident and High Rock Lake fisherman who inherited his love for crankbait fishing from his dad, the late Homer Biesecker.
Years ago, Biesecker's dad took a youngster named David Wright under his wing and with Homer's tutelage, Wright became a successful tournament crankbait fisherman.
Biesecker and Wright caught countless numbers of High Rock bass with green/chartreuse crankbaits. The color combo became known as the "Homer color" because Biesecker was the first to discover its effectiveness.
The Homer color gained fame nationwide among competitive fishermen after several lure manufacturers incorporated the color into their lineups of hard baits, a stunning development considering Biesecker cared little for bass tournaments or personal recognition.
Pretty cool. I wonder how many other such unsung pioneers we have in bass-land. You know of any, let us know. We'd love to get their stories.