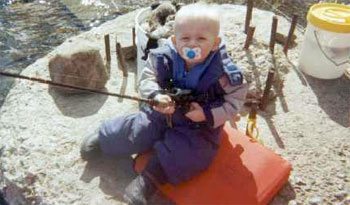 With the recent, somewhat-abated Cullgate flap about culling in Wisconsin (and MN), it was pretty darn interesting to read a recent article on Madison.com that talked about how huge derbies are in WI – and how the state is aware of it.
Highlights from the article:
> Eighty-thousand anglers competed in 595 fishing tournaments in Wisconsin in 2010 and reeled in $3.9 million in prize money, according to statistics from the state's fishing tournament permit system. [Note that that's prize money, not economic impact – which should be significantly higher.]
> Joanna Griffin, tournament coordinator for the DNR, said the permit system and database reveals just how popular tournament fishing is. "What's interesting is where all the tournaments occur and how much money, time, and effort is devoted to them."
> 61 percent of the tournaments were "catch, hold and release."
> Anglers spent 1.4 million hours fishing in tournaments, down from 1.67 million in 2009.
> The number of fish registered in bass and walleye tournaments decreased with the decrease in tournaments from last year, however registered catch of Great Lakes salmon and trout, panfish, and muskie all increased.
> Bass were the target of 421 of the tournaments in 2010, followed by panfish at 324 tournaments and walleye at 204.
> 99 percent of the muskies caught in tournaments were released and 98 percent of the bass were released.
How 'bout them apples?
More
> You can read the whole report here (pdf).
> Fully one-quarter of the tournaments were ice fishing tournaments.
> Tournaments took place in 64 counties; Winnebago County was tops with 37, followed by Oneida County with 32 and Waukesha County with 30.