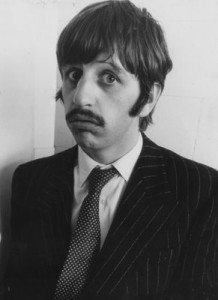 War, peace, drugs and rock and roll. The 1960s were packed full of all sorts of social and political movements. In this period of marked social change, B.A.S.S. figured young men had two options: Fish or turn into one of those God-forsaken, limp-wristed, long-haired hippie types.
BassFan's featured a handful of cool pieces on B.A.S.S. history lately, including a detailed look back at the organization's inaugural publication, in which Ray Scott lays down the foundational mores of the budding "BASS Anglers Sports Society". Among these core values is this:
"To promote and encourage youth fishing. Kids don't go fishing – they are carried fishing. Instill at an early age an interest and love for this great recreation."
Still not convinced to let junior tag along on your next trip to the lake? Well, Mr. Scott has a way of getting his point across, one way or another. Take a look at this ad featured on the magazine's back cover and tell me, is this what you want your innocent, rock-skipping, slingshot-toting little boy to turn into? Just look at that mop of a haircut and that smarmy expression on his face. And do you see the way he's holding that cigarette!? Gives ya' the chills, doesn't it?
Do you think when Ray ran the photo above he ever thought that a guy with earrings and a ponytail would be one of the sport's most recognizable personalities? Oh, how things change.