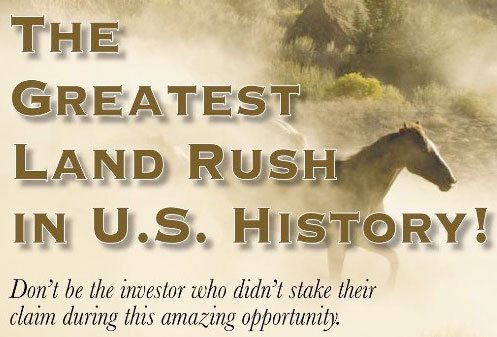 It's a land rush! Stake your claim at Ray's….
Not really, but Ray has been offering a parcel of his land in Alabama for BASS HQ – which I personally see going to Birmingham – and lately said he'd give up more of his real estate to land the Bass Fishing Hall of Fame there. And really, what could be a more fitting place.
HOWEVER, take that with a pound o' salt since the guy who wrote this is the same guy who wrote that Ray would give his entire estate to BASS. Yes, it was Stan.