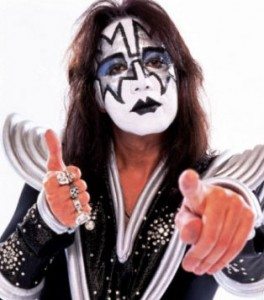 Just like the title says, here are some props for the BassBlaster and its predecessor, the BassParade blog. No names because we did not ask for their permission – ain't got time to be chasin' people down! Leave us more props below, in the comments section, or email 'em to us from the Contact page.
With-It Bass Heads
The blog is freakin awesome! I can read opinions all day. It's bad*ss that you let us get our piece in too. Keep it up!
I'm enjoying your site a lot, glad I stumbled across it. Keep up the work and keep it real. I have always wanted a site that would be honest about bass fishing issues and not sugarcoat stuff.
Love the format guys. I'll be posting often!
Hey just wanted to let you know that your site is great and refreshing. There are a ton of bass sites now, and I always go back to yours and find it the most enjoyable. Interesting topics with no bs or sales pitches. Thanks and keep it up!
You fellas have really got it goin' on. Glad y'all got this very cool thing happening to bassers everywhere. So smart that Ur on Twitter too.
When I first heard that Jay Kumar was creating some bass news site called BassParade, I have to admit my knee-jerk reaction was "like we need ANOTHER bass news site." However, I now see how wrong I was. BassParade is like a breath of fresh air compared to the stale, boring sites out there.  I appreciate your honesty in the articles and calling it the way you REALLY see it.  Not tip-toeing to avoid offending the gentle PC whiners or advertisers. Keep up the awesome work!
Just wanted to drop you guys a note and tell you I love the style and format of the new website.
It's like the TMZ of fishing. I like it.
Just wanted to let y'all know that Bass Parade has jumped to the number-one slot in my ranking of websites devoted to all things bass. I'm a bass fishing info junkie and usually skip over the fluff not intended to make me a better angler, but I find myself reading every one of your posts. (Yes, that was meant as a compliment.) I find them all informative as well as very entertaining. The best part is the not-so-subtle humor only a true fan can appreciate. Keep the articles/posts coming.
You guys are awesome!
High-Powered Industry Folks Jay Knows
I like it!
Have to give you credit…nearly p*ssed myself. Funny!
I'm dialed into it every day. Free-form writing at its best.
Jay, glad to see you're still making things happen with great websites. Cool website.
Great to hear you're back in the bass arena, Jay. Website looks and reads top notch!