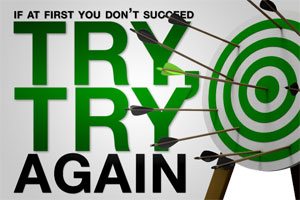 Us bassin'-heads ran across this recently, in a place I can't tell you yet because that might spoil an announcement coming at FishingGold.com.
Anyhow, here goes, from the lips of the one and only Basil Bacon:
He [the guy Basil was fishing with] was having trouble with his tackle and he let the boat drift against a log. There were a half-dozen other logs laying around there that I'd fished with a spinnerbait and had not done any good.

We'd been fishing for 2 or 3 hours and I'd flipped and crankbaited – we'd done everything and just couldn't get a bite.

[While the other guy fiddled, the boat was positioned so Basil could only throw at one log.] So I threw across it and waked it across the log, nothing. I threw across it and raun it about 6 inches deep, nothing.

I threw across and let it just come down and bump the log, nothing. I threw across again, let it come back and bump the log and killed it – just hesitated and let it drop 6 inches and reeled it on in, nothing.

I threw back across the log, bumped it and let it drop about 2 feet…and it started swimming sideways!

[From there the fished every log in the river the same way.] We'd pull the spinnerbait up to the log, let it bump and drop two feet – they were all 5-pounders. Every stinking log. [Presentation] can make that much difference.
Cool story, eh? Do you try that many presentations before impatience moves you along?