[That's an actual pic of a bass-head trying to get into last year's ICAST show….]
Put down the remote, open a new bag of Doritos and cuddle up with your favorite stuffed critter, it's time to get some bassin' info before everyone else does. Yep, talkin' new stuff for ICAST, the fishin' tackle trade show this week. Hey — why wait if you don't have to??
Givin' some love to BassBlaster sponsors — cuz their stuff is for real — but like always not only them. Bear in mind that this stuff being brand spankin' new I haven't personally fished/used any of it — but want to! NEED to…lol.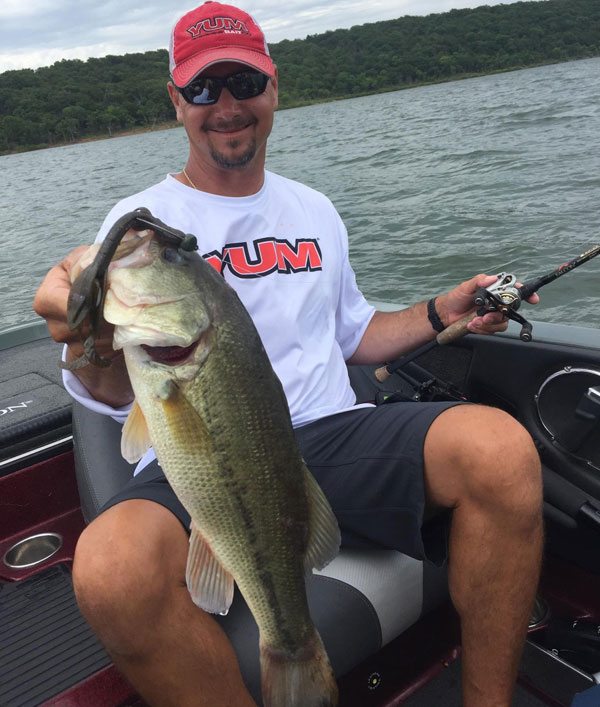 What's that bait Jason Christie has? It's the new YUM Magnum Christie Critter — 8″ of ledge meat for giant watery melons.
YUM also has a new 10″ Ribbontail Worm that you might wanna fish in the same places as that Mag Critter (pic links to a vid):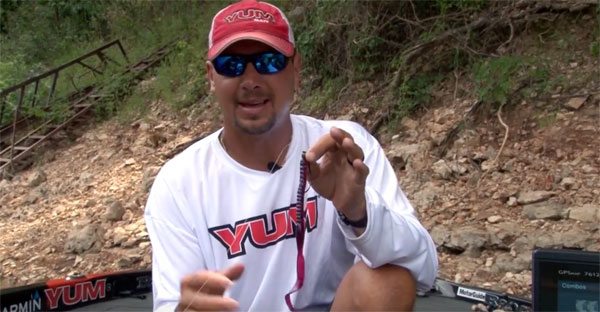 Last but not least, check this new flip bait, the Genie:

Save you the trouble: Dropped it in a lantern, rubbed it and…nothing. Wasn't the first dude to be disappointed either: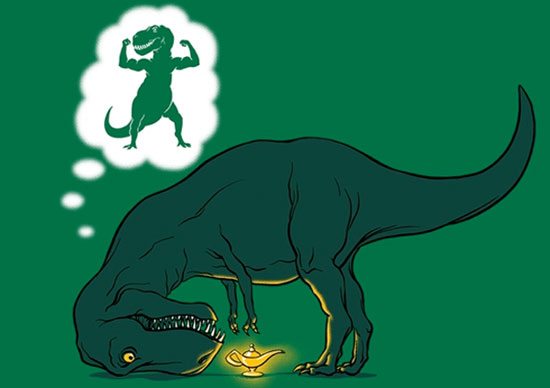 Rapala, Terminator, Storm
> Rapala Skitter V — "New design that radically alters the action of this topwater. The V-Rap body design combined with tail-weighted balance enables this bait to cut quick with the snap of the rod, ending with a soft, long glide on slack line."
< width="600″ cellspacing="0″ cellpadding="0″ data-padding-converted="true">

> Terminator Popping Frog — "…creates a loud, strong pop…a custom-designed weight is shaped and positioned to stay out of the way of the hook [key!] and creates a responsive, easy walking action (16 colors)." [Btw 8 new colors of the Terminator Walking Frog.]
> Storm Arashi Spinbait — "Counter-rotating propellers add flash and vibration while insuring the bait moves in a straight path. 3-2 Prop Design creates vibration pattern the angler can feel ensuring the optimal slow retrieve speed to maximize the lure's action and maintain depth (10 colors)."

> Storm Arashi Vibe — "Soft knock rattle provides a single cadence that attracts without overpowering. Self-tuning line tie is a free-moving design allowing the lure to start action easily and vibrate at slow speeds. Rotated hook hangers nest the hooks close to the body for improved action, preventing hangups, even with larger hooks (14 colors)."
Digging the 5 new DT colors too — this one's called "rusty:"


Strike King has 11 new bassin' products: 8″ Bull Worm, Half Shell, Internal Swimbait Head, Mag Rage Bug (4.5″), Popping Perch, Rage Swimmer, TG Skipping Jig, Tour Grade Spin Head, Tour Grade Tungsten Drop Shot, Tour Grade Tungsten, Tungsten 2 Tap 3 Quarter.
Can't hit 'em all but here's some of my faves:
> Half Shell — Designed by KVD and MI bassin' arch-rival Zona with laminate (hand-pour-like), here's what Kevin says about it: "It has a bulky profile and a flat bottom that not only affects the action, it also ensures that it will always stands horizontal on your dropshot rig."
> Popping Perch — Looks like a fish pattern on a frog bait, but it's not shaped like a frog and check out those "legs." TX mega-stick and topwater nut Todd Castledine came up with the idea, and bait genius Phil Marks says it's all that so it could be bank. Phil: "It walks incredibly easy and wide, but that's not even its best action. It will revolutionize that market." Gotta try it after that statement!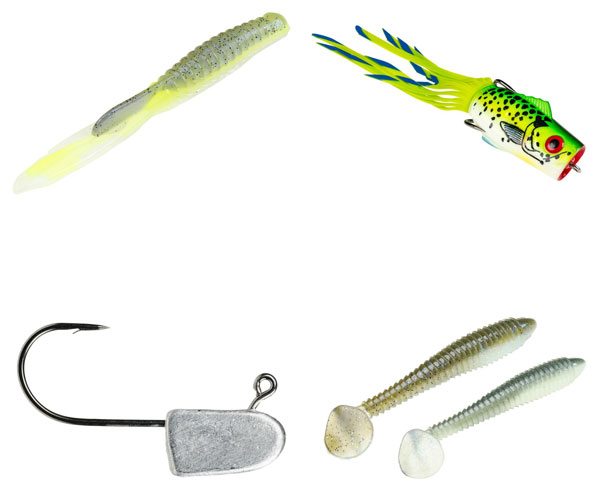 > Internal Swimbait Head — FLWer (and deep ledge master) Mark Rose: "I have become partial to rigging my swimbait internally. This not only reduces the unnecessary profile of the external head, it cleans up the aesthetics and gets the hook a little farther back in the bait. These things lead to more bites." Really digging that idea.
> Rage Swimmer — Does the Rage Swimmer (already at Tackle Warehouse!) look like a certain other ribbed swimbait? Yep, but not up close. Check the ribs. They have a bevel on the back edge that give them more rigidity, which = a different action and some advantages (like good action at slower speeds) but you'll have to fish it for yourself. Word is David "could fish the Elites but don't want to" Kilgore had a big hand in designing these, and he loves these kind of baits.
Tour Grade Skipping Jig
Those are cool, but here's the one I'm paying paying most attention to — because it's a skipping jig designed by a 10th-degree black belt jig-skipper Andy Montgomery. What Andy says about it:
> "It has a flat head design that allows for less disturbance while skipping.
> "It features a premium Gamakatsu hook that is heavy enough that it won't bend if you hit something while skipping, but not too heavy so it still gets good penetration on fluorocarbon line.
> "It has a screw lock trailer-keeper system that firmly holds a trailer in place while skipping. That eliminates the need to glue your trailer.
> "It has a deep collar that perfectly fits the skirt so the skirt stays in place while skipping."
His fave trailer for the jig "by far" is the Rage Bug. A pic from Andy of his fave setup — head shown close up: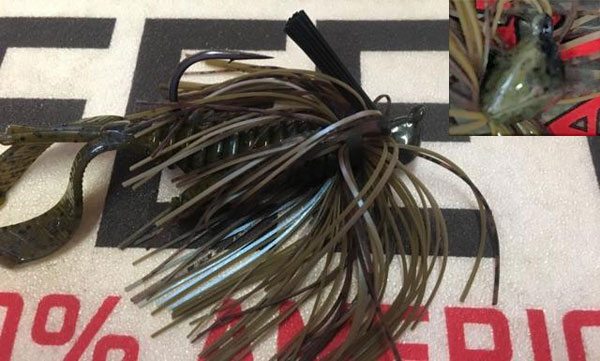 More stuff from BassBlaster folks
1. Bill Lewis StutterStep.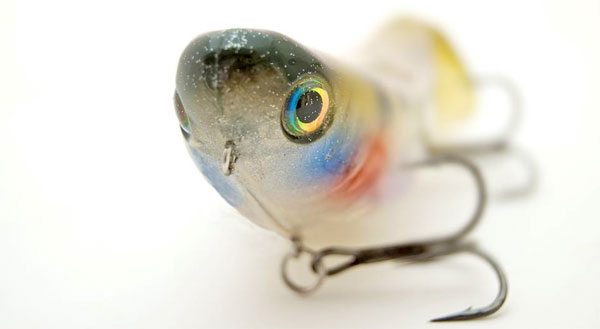 STILL not releasing a whole-bait pic but:
> We call it a StutterStep because it can be stopped next to fishy cover and walked in place. That's right — with some quick twitching an angler can make the StutterStep turn its head back and forth while staying next to a target. Plus it throws off a nasty little tail kick upon every twitch. This allows the angler to tease the fish out of the cover.
> Features: Walk in place action (StutterStep), wag-the-tail action, wobble-wake action, turnaround-wwitch action, easy to use but as complex as you want it to be, long -distance casting with accuracy.
2. Lunkerhunt Link.
> It's hard to believe how with a minimal amount of effort, the Lunkerhunt Link will walk on the water, glide, go erratic, walk the dog or create a serpentine action.

> The Link is available in two sizes, 4.5 inches and 6.75 inches. It is also available in 9 natural forage patterns.
Very cool vid here — Lunkerhunt always comes up with something I just gotta try.
3. SPRO Bronzeye Spit Shad.
> The Bronzeye Spit Shad weighs in at 1/2-oz and is built around a sticky sharp 4/0 Gamakatsu Superline EWG Double Worm Hook. The legs on the Spit Shad are in a stacked vertical position allowing anglers to walk the Spit Shad back and forth with ease.

4. Sunline: 2 new braids.
> BX2 features 8 woven strands for maximum strength-to-diameter ratio, and a round shape for higher performance….
> …new 8-strand Ultimate PE IZANAS braided line called TX1 that features a smooth surface processing…makes TX1 slicker with silicon molecules reducing friction when passing through the rod guides. This increased slickness improves casting distance and reduces guide noise.
Gotta believe they're shweet!
5. VMC hooks and whatnot.
> Neko Hook — 3 degree offset point, resin closed eye, long shank, wide gap, forged, perfect for Neko-wacky rigging. Size 2, 1, 1/0 and 2/0.
> VMC Neko Weight and Half Moon Wacky Weight — Neko weight = 1/32, 1/16, 3/32, 1/8. Half Moon Wacky Weight = 1/16, 1/8, 3/16.
Plus a VMC Spin Jig (6 sizes, 5 colors), VMC Finesse Rugby Jighead (4 sizes, 3 colors), and something cool for all you crankin' fans, the VMC Crankbait Snap: "Stainless steel construction, black nickel finish and a wider tear drop shape that optimizes lure action."
Very cool that a major company recognizes that lots of peeps like to do that.
6. T-H Marine: New KVD HydroWave.
The standard H2 Hydrowave has 16 sound loops, but the new KVD has 25. Includes the 16 plus 9 designed by Kevin for specific situations: shallow power, shallow finesse, vegetation, topwater schooling, offshore structure, offshore schooling, offshore finesse, marinas/docks and crawfish.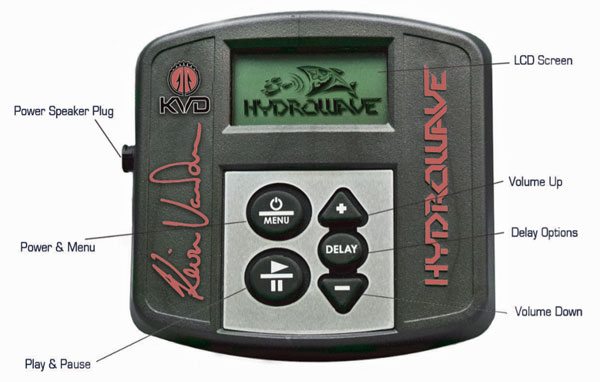 Get one free if you can beat KVD smallmouth fishing on Lake Michigan…. Okay not really but that'll never happen anyhow.
7. T-H Marine: new mounts.
Peeps love the Kong Mount, and now there's the Mini Kong…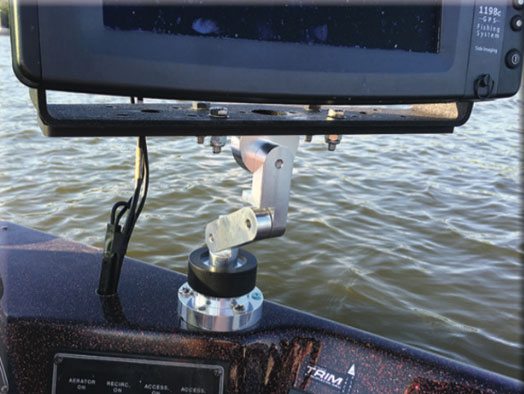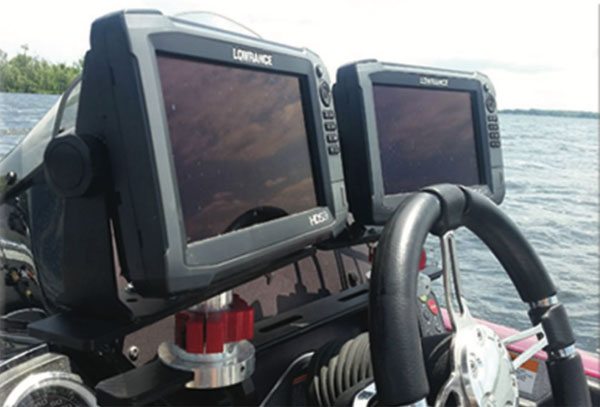 ….and Kong Wave Tamer Electronics mounts. The Mini Kong is available in 3 versions — no arm, 3″ arm and 5″ arm — and uses the same threaded locking nut design as the KVD Kong to secure the electronics to the mount.
8. Denali Kovert Lite rods.
Been at Tackle Warehouse, worth checking out because:
> …took one of the lightest, most sensitive and feature-rich rods on the market, and simply made it better. The Kovert Lite series features the same actions, styling and function that made the originals so successful, with up to 25% less weight per model. Less weight means more casts in a day, less fatigue, and more fish in the boat — plain and simple.

9. Gill FG12 Expedition Shorts.
> …made from a softshell stretch fabric that is durable and water-repellent. They feature a wicking inner design, 7 pocket attachment points and a low-profile Velcro waist adjustment with belt loops…also has 50+ UV protection built into the fabric….
Diggin' this color: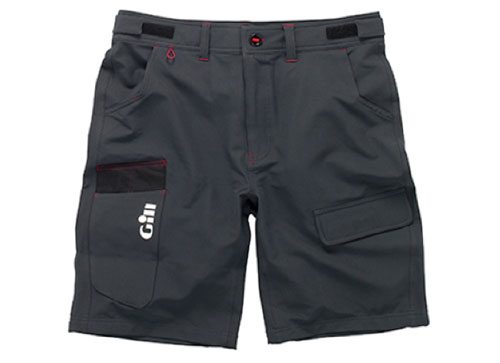 1. Big Bite Suicide Shad.
> The Suicide Shad acts and fishes like a hollow-body swimbait but has a solid body that will last longer allowing anglers to catch more fish per bait.

2. Missile Craw Father.
> …3.5″ compact craw with action in the claws. The Craw Father covers a wide variety of applications such as flipping, punching, Carolina-rigging and as a jig trailer.
Craw Father rigged below, vid here.

3. Frabill weigh bag system.
4. Auto boat latch.
No getting out of the boat to mess with the eye or winch, but only for V hulls so far.
5. New Minn Kota Ultrex troller.
> "We've combined the reliability and responsive 'wired-to-the-water' feel of our tournament-proven Fortrex with the GPS technologies of i-Pilot, i-Pilot Link, and Spot-Lock electronic anchoring. It's the best of both worlds."
Love these grips, man. Becoming the only way to roll. A few new ones: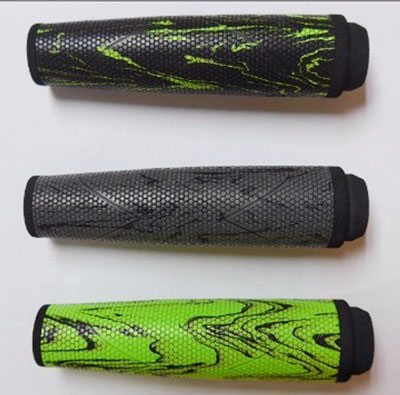 Funniest thing so far
LOTS of stuff at ICAST every year. Some good stuff, some meh, a few things just way out there. Here's one o' the latter:
>
Eco-Popper
is equipped with a high-definition, high-sensitivity wide-angle underwater camera located at the rear of the lure, enabling real-time fish strike detection.
> The lure also features a series of sensors that capture and report key data related to fishing conditions and the aquatic environment surrounding the lure. For example, anglers can now monitor water temperature, salinity, clarity and more.
> Fishermen can share all video and data information with others in real time — across the lake as well as around the world — using an associated smartphone application.
Hope everyone succeeds in the crazy fishing biz…BUT I do not want all that info from a bait (that I guess you can't throw around riprap?), and if I get that info I'm sure as heck not gonna share it!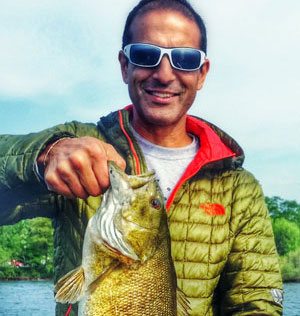 Jay Kumar is the guy who created BassFan.com, co-hosted Loudmouth Bass with Zona, was a B.A.S.S. senior writer and a whole lot more in bassin'. Jay Kumar's BassBlaster is a daily-ish roundup of the best in bassin', and is the #2 daily read on any given day in the wide world o' bass. Get the Jay Kumar's BassBlaster app: