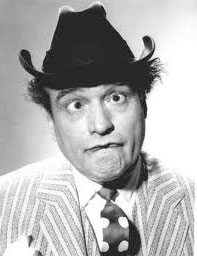 Let's start this off with a couple quick newspaper quotes:
"In a bid to save a once-famous smallmouth bass fishery, the Pennsylvania Fish and Boat Commission [recently] passed emergency regulations for catch-and-release-only bass fishing on much of the lower Susquehanna River and part of the Juniata River. The new PFBC regulations also ban popular bass tournaments in the spring, and require catch, measure and immediate release for tournaments the remainder of the year."
"The extreme action follows five years or so of alarming declines in the reproduction of smallmouths and catch rates by fishers." [What's that now? The PFBC is monitoring the catch rates of weasels?]
"Scientists were called in to investigate. They said they think manmade pollution contributes to the death of bass from stress and a bacteria. ["A" bacteria? Who's editing this stuff?] However, the scientists have not been able to conclude if the problems are from chemicals or from excessive nutrients from agriculture and sewage plants."
So let's get this straight:
> The smallie population in the lower Susquehanna has been down.
> The culprit is pollution.
> The solution: ban tourneys.
Where does one go to get such smarts? Smart-Mart? Smarts R Us?
Props to George Acord, co-owner of Susquehanna Fishing Tackle in Lancaster and a derby angler (not fisher), who said: "We believe in following the science that biologists present to us, and they think it's a water-quality issue."
He added that banning tournaments and onshore weigh-ins doesn't address the underlying water-quality issues, and that catch and release doesn't further protect young smallmouth bass.
And here's the exclamation point: "In addition, he said the agency gets much of its funding from federal taxes on fishing and boating equipment and fuel, much of which is provided by tournament anglers."
Go Acord!
More
The new regulations apply to 98 miles on the Susquehanna, from the inflatable dam near Sunbury to the Holtwood Dam. On the Juniata River, they will be in effect from Port Royal downstream to the mouth of the river at Duncannon.