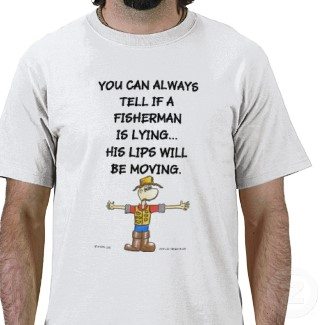 Most of the anglers I know like to do two things: fish and tell stories (lies) about fishing.
And while fishermen won't hesitate to tell their tales in just about any setting, there's little doubt that one of the best places to shoot the bull on bass (or whatever species you like to flap your gums about) is with your belly up to a bar.
It appears the folks at OutdoorLife.com know the same lie-telling, yarn-spinning, "I swear it was this big!"-gesturing anglers that I do, because they recently ran down the nation's 25 best piscatorial pubs, where anglers can sip suds and tell sob stories about the one that got away.
Have any of you Bass Paraders ever visited any of the locations on the list? I'm sad to say I haven't stepped foot inside a single one of these fine establishments. Who's up for a road trip?