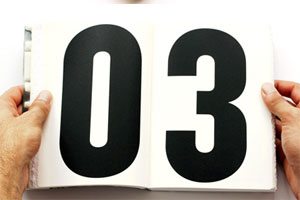 Three years I've had to sit on the sidelines and watch the basser folks do their thing. No participate-o. Meaning after attending 17 straight Classics (I think that's right), I'd not been to one for the last 3 years. Good to be back, about to watch what I tell people is one of the greatest free shows on Earth.
Looking forward to seeing the Logan/McKninnis version of the Classic, though I'm sure it won't really have their stamp until next year at the earliest. This will be I think the third or fourth party in charge of a Classic since I've been going (Ray, Helen, ESPN, these current owners).
Anyhow, here are three behind-the-scenes NOLA Classic memories that stand out most for me. Hope you enjoy, we'll see if I get some new ones.
1. 2001
At the 2001 Classic, I launched a website called BassFan.com. To say that the powers that were (back then) embraced it would be a flat out lie, but here's the thing they couldn't ignore:
BassFan launched with the BassFan World Rankings of pro bass fishermen. Took me over 6 months of working with mathematicians, stealing bits from NASCAR, tennis, golf, the BCS, etc., to create something that worked for fishing – not just fishing, but two different fishing leagues with two different formats. Nutty.
Anyhow, the pre-Classic first-ever rankings had KVD at No. 1. And guess who won that Classic.
After he won, a member of the media came up to me and said, "Hey, I guess there's something to those rankings." Heck yeah man!
2. 2003
This was Ike's infamous (at the time) Classic win. ESPN was in charge, it was looking for "edgy" anglers, Mike was all that and more – and unbelievably, he won the Classic!
I remember sitting "backstage" with him after he, a Jersey homie, won – before the press conference. He was looking at every inch of the Classic trophy from about a millimeter away, like he was scanning it into his brain. His hands were half caressing it, and half jumping away from it like he couldn't believe it was real.
Cool.
I also remember him with a croaking voice the next day at some media thing – because he'd been up pretty much all night celebrating. (Wouldn't you?!)
3. Year?
Not sure what year this was, but a cool Classic memory. It was the last day, and ESPN was pulling the Top 6 guys behind the stage for the grand finale with the fireworks and stuff. That means the Top 6 had to leave their boats and walk off.
I'd been talking with KVD and someone else, and he looked at me and said, "Make sure no one touches my fish." He could not have been more intense when he said it – which I completely understood, and it's always cracked me up because it was out of nowhere.
I was like, "Yeah sure, man" – but what was I going to do, stand guard? And then what if a fish went belly up – would I be in the hot seat? I told the someone else they were in charge, and beat feet to talk to other guys.
That's the short version, anyway. Tell you the rest over a burger.
Oh yeah: KVD won that one too.