by Kevin Short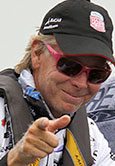 I've been very fortunate throughout the journey that we call life to witness and be a part of some very special days. Sure, some of the days were special because of some feat that I accomplished or award that I earned. But I think the days that are the most special are the days when I've been in a position to witness someone else have one of those days for themselves.
May 23 was one of those days when someone else had a fantastic day and I'm ecstatic just to have played a small part in helping make the day happen.
His name is Michael Cano.
He's 9 years old.
He has two older sisters and an older brother.
Michael had a Medulloblastoma tumor removed from the base of his brain less than 3 months ago. He's been taking radiation treatments and will soon start on chemotherapy.
Michael may make it through all this and he may not. That's a hard, cold fact.
Michael wanted to go fishing with a pro bass angler. A friend contacted me, told me the story, and asked me if I could make that happen.
You bet I could make it happen.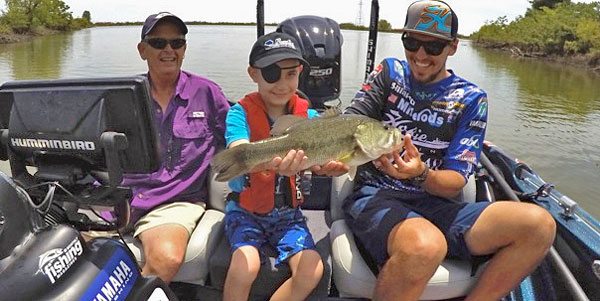 Monday, May 23, Michael not only went with a pro bass angler, but we put him in the boat with an angler from an entirely different continent: Carl Jocumsen. In front of his mother, siblings, uncle and grandparents, Michael caught his first bass from the first boat he had ever been on, a "real big boat" he called it.
Michael caught his second bass. His third bass. Fourth. Fifth. Michael caught so many bass I'm not sure that any of us was able to keep count.
Due to his weakened state from the radiation, his mom said he might be able to last for more than an hour and a half. Michael stayed after the bass for 3 hours. Michael had a blast. His family had a blast watching him. It was a very special day.
I can only hope that Michael has many more special days in a long life.
Speaking as a parent that has said goodbye to a child for the last time, I hope Michael's mother doesn't have to speak those words to him for many, many years.
I hope Michael catches many more bass with his uncle and his family watching.
I hope this special day gave Michael some extra strength to fight the battle that is ahead of him.
Days like this day watching Michael make me wonder if the world wouldn't be a better place if every single one of us took just 1 day every year to do something for a person in need around us. Take a step back from the daily grind and look beyond the me, myself and I to see what's going on around us.
Every one of us.
One day.
Just one simple thing, for one person.
How hard could that be to do?
#kpinksays
Friends of the family have set up a gofundme account to help with medical expenses. It can be found here.