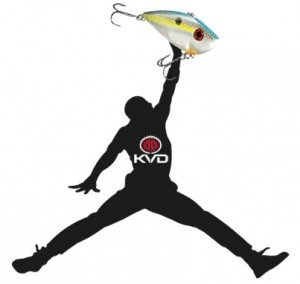 Here we are in the midst of yet another Kevin VanDam-ified Bassmaster Elite Series season. While KVD kicks back in Kalamazoo polishing his newest Angler of the Year trophy, the rest of the bass fishing world is doing the same thing we always do every time he dazzles us with his dominance: asking ourselves "How the heck does this guy keep pulling this off?" ESPN's First Take even ran an interview with VanDam in which his "dynasty" was compared to those of famed stick-and-ball sports franchises like the Yankees and Cowboys. Pretty high praise for a dude that slings slimy green fish into a fiberglass tub for a living.

Some people say it's VanDam's focus that makes him great. Others say it's his unmatched drive to win. And still others contend that it's his remarkable efficiency and physical stamina that keep him head-and-shoulders above his peers. Whatever.
Here at Bass Patrol we've discovered what really makes KVD, KVD – it's the shoes. It's gotta' be the shoes!