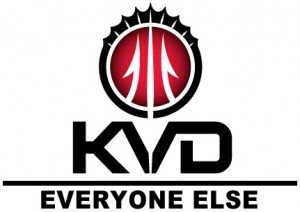 In any sport, one of the best ways to truly judge the dominance of an athlete is to pay close attention to what his fellow competitors say about him. When you listen to athletes talk about modern-day sports icons like Kobe Bryant, Tiger Woods or Peyton Manning, you'll hear both admiration and frustration in the voices of their peers.
The admiration comes from the simple appreciation of the consistently high level at which these types of phenomenal athletes perform. And the frustration is rooted in the knowledge that even on your best day, no matter how well you or your team competes, these individuals will still find a way to beat you.
I was reading this piece featuring Arkansas pro Scott Rook on BassFan earlier in the week, and as I was consuming Rook's quotes I perceived both admiration and frustration in his tone when talking about Kevin VanDam. As one of KVD's travel companions, Rook's got more insight into the world's most dominant angler's mindset and routine than most.
Check out some of these quotes:
"The bottom line is you have years when you just don't catch them. Everybody in this sport with the exception of one guy, and that's Kevin VanDam, has had a bad year."
"It's all a mental deal with [VanDam] – it's all in your head. He goes out every day knowing that he's going to catch them, not thinking that he's going to. That's what sets him apart."
"[VanDam] called me the first morning of practice [at Guntersville], and he already had them figured out big-time. I'd caught one 6-pounder, but I was on a school of 2-pounders, which is nothing at Guntersville. He'd already caught 30 pounds by 8:00. He told me what to do, and I ended up catching 30 pounds that day." [Rook finished 39th at G-ville.]
Do you hear the admiration and frustration in those words?
I'm a tournament angler. And, unfortunately, I'm one of those many tourney dudes that has experienced a lot more downs than ups. On more than one occasion, I've made a long haul home wondering how in the heck the guys at the top of the standings could've figured them out that much better than I did. But then I watch that same set of guys come in at the next event and cough up a stinker, and it makes me feel a little bit better. I can't imagine what it's like watching an angler like KVD consistently blow the field's collective doors off. Granted, he might stumble now and again, but he always finds a way to bounce back, usually with a big win.
Take the 2010 season, for instance. After missing two of the first four cuts, we all thought KVD was finally showing a glimpse of humanity. Then he flipped the switch and finished the regular season with finishes of 9th, 38th, 1st and 6th. And, of course, we all know how the post-season went down.
I know I'm not exactly breaking new ground by telling you all how much @$$ KVD kicks, but it awes me at how eerily dominant the dude can be. And the crazy thing is, all the hype about how good he is only serves to make him that much better because of the mental impact it has on his competitors. You can't tell me that there's never been an Elite angler who's thought to himself, "This is Kevin's tournament to win, I'm just fishing for second place."
VanDamn this guy is good! I'm just glad I don't have to fish against him.