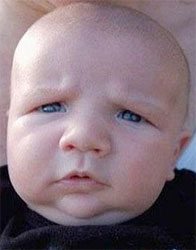 Since everyone's so sensitive in fishing, let me say first that I am and have always been a big fan of what's in In-Fisherman mag, as well as most of the folks I know who work there (ha!). So I was on the site the other day, clicked on an article about fishing for smallmouths – the best bass in the world, man! – and whoa: Terry Battisti is famous! (Terry used to write for BassFan, good dude IMO.)
No, no, no – that's not it. Here it is: I suddenly felt like I was back in science class. On just one page of this one article, I came across the following terms:
> coupling of factors
> phenomena
> dynamics
> invertebrates
> pelagic
> perimeter
> characteristics
> substrates
> transitions
> foraging
> migrations
> physiological
Yeah I know all those words and you do too, but dang! Do we really have to say "pelagic baitfish?" They're shad (or whatever), man!
A buddy of mine suggested the following measures need to be taken by the In-Fish staff:
He may be right – I can't say for sure. But I do know one thing: I don't care how much money's on the line, I'm not playing Matt Straw in Scrabble.