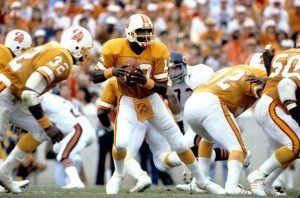 Can you imagine Skeet Reese weighing in sporting a black and yellow Lucky Craft vest complete with an old-school Mercury patch ironed on the back? He'd look like a member of the Cobra Kai from Karate Kid. AWESOME!
The throwback jersey campaign has been carried out in virtually every major sports league. Most recently, the NFL reminded us just how far the images of many pro teams have come in the last few decades. Those Creamsicle-orange Tampa Bay Bucs rags are just terrible. And how about the gag-worthy powder blue and yellow that members of the Philadelphia Eagles' roster had to endure in several games in 2009? Bleh.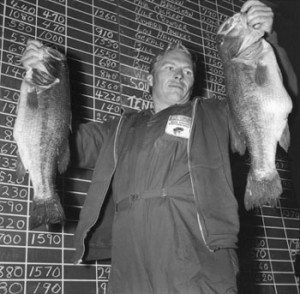 But this throwback thing has us thinking. What would it look like if BASS jumped on the retro bandwagon? In the modern age of ultra-sleek, moisture-wicking dye-sublimated jerseys, custom-fitted caps and a pair of 100-plus-dollar color-matched Nike kicks, it's easy to forget that 20 years ago the standard garb for tournament anglers consisted of a beige vest smattered with sponsor patches and a flat-billed cap that snapped in the back.
Who would you most like to see sporting the throwback look? Amuse us with your comments.