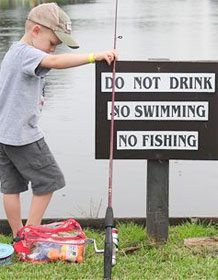 Recently read this article on BassFan about FLW clarifying a logo ban rule – a rule I understand given FLW's biz model, but generally do not support. Anyhow, got me thinking about something I think I voiced many moons ago, which is this:
Since it doesn't seem like pro anglers are going to be invited to the rules table (am I forgetting something re: BASS? let me know), how about every year at the same time the PAA issues a couple rule changes it would like to see adopted by BASS and/or FLW, and even maybe by other trails.
I have to think that sooner or later, the trails would either get used to the ideas or get embarrassed into making some changes. Then again, maybe I've been sitting too close to the air freshener….