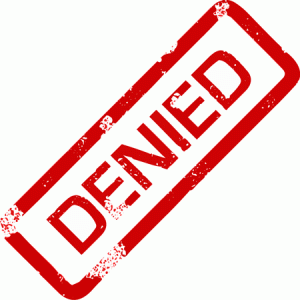 In case you missed it last Friday, the EPA laid the smackdown on the enviro-nuts who think banning lead in fishing tackle and ammunition is the ultimate solution to waterfowl mortality. While it gets the point across, we feel that the EPA's letter rejecting the bird-brained petition (pun definitely intended) doesn't quite possess the true oomph of the message that members of the collective fishing community really want to send. So, in case the greenies didn't get it the first time, here's the EPA letter translated for brevity and extra punch—BassParade style.
Dear Mr. Fry:
EPA has completed its review of your August 3, 2010, petition requesting that the Agency take action under the Toxic Substances Control Act (TSCA) to prohibit the manufacture, processing, and distribution in commerce of lead shot, bullets, and fishing sinkers. EPA denied your request concerning lead shot and bullets on August 27, 2010.
"We already tossed out an equally stupid idea back in August. Are you really bothering us with this again?"
After careful review, EPA has determined you have not demonstrated that the remaining action requested in your petition—a uniform national ban of lead for us in all fishing gear—is necessary to protect against an unreasonable risk of injury to health or the environment, as required by TSCA section 21. The petition also does not demonstrate that the action requested is the least burdensome alternative to adequately protect against the concerns, as required by TSCA section 6. Accordingly, EPA is denying your request for a national ban on lead in all fishing gear.
"There are simpler, smarter and more cost-effective ways to ensure the safety of migratory waterfowl and the wetlands they inhabit. Do you seriously want us to enact a ban that could cripple an entire industry just because a few ducks can't tell a dropshot weight from a… well, from a whatever it is that ducks eat? Give us a break. DENIED!"
Your petition does not provide a sufficient justification for why a national ban of lead fishing sinkers and other lead fishing tackle is necessary given the actions being taken to address the concerns identified in the petition. There are an increasing number of limitations on the use of lead in fishing gear on some Federal lands, as well as Federal outreach efforts. A number of states have established regulations that ban or restrict the use of lead sinkers and have created state education and fishing tackle exchange programs over the last decade. The emergence of these programs and activities over the past decade calls into question whether the broad rulemaking requested in your petition would be the least burdensome, adequately protective approach. EPA also notes that the prevalence of non-lead alternatives in the marketplace continues to increase.
"Your so-called 'research' supporting your cause is a joke. Even if you had a leg to stand on, you're nutzo if you think we're going to take a chance at pi$$ing off a bunch of anglers who already aren't big fans of ours, anyway. These bubbas vote, and most of them have guns. We've found it's best that you just leave these dudes alone. Trust us on this one. Don't wake the sleeping giant."
If you would like to discuss this matter further, please contact Wendy Cleland-Hammett, Director of the Office of Pollution Prevention and Toxics. Wendy can be reached at 202-564-3810.
"Wendy doesn't even really exist. We just made that name up and set up a voicemail at that number so we don't have to listen to any more of your stupid ideas. Please, don't call us, we won't call you back."