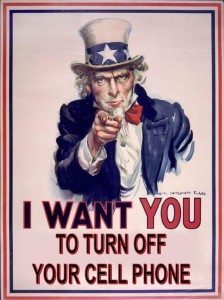 What started as a simple blog post has turned into an interesting point-counterpoint discussion between two high-profile [and opinionated] Elite Series pros. You have to figure these types of conversations between pros go on behind the scenes all the time, but thanks to the magical powers of the Interwebz, this one is playing out right before our eyes.
Some may disagree, but I think this kind of public exchange is great for the sport.
Not only does this discussion bring to light an important and somewhat controversial issue in professional fishing, it also allows the fans to weigh-in with their thoughts on the topic. The practice of information mining has an undeniable impact on the outcome, and therefore, the integrity of tournament bass fishing. So, as fans [and I count myself in the 'fan' category], our opinion on this issue really matters, or at least it should matter to the anglers, McKinnis and Co. and anyone else that falls under the 'powers that be' umbrella.
If you've been stuck under a rock [or maybe an avalanche if you live in the northeast], here's what we're talking about. I've included snippets from each piece for those who prefer the Reader's Digest version.
> It all started, here, with Boyd Duckett publicly requesting, and then receiving, information pertaining to the upcoming Bassmaster Classic to be held in New Orleans, La.
"Here's my problem: I can't get help. I want somebody to talk to me about the water we're going to fish in the Classic because the Louisiana Delta is a huge body of water and it's almost impossible to figure out without some guidance. We all get help, but the well looks dry."
> Arkansas pro Kevin Short issued a reply [unsolicited, mind you] via Bass Parade providing his thoughts on Duckett's request and the practice of info mining, in general.
"'You,' Boyd Duckett, might be the end-all, be-all of information gathering – which is cool, as long as all that information is obtained before the off-limits period begins. But 'You,' Mr. Duckett, do not speak for 'We.'

"'Me' would be fine if 'We' couldn't get any info from anyone at any time about any body of water after the schedule is announced. Let me break that down: No info. At no time. From anyone."
> Late last week, Duckett issued a public response to Short's comments via his blog hosted at Bassmaster.com [as well as on his website, BoydDuckett.com].
"But let me address another thing that Kevin said, because he made a great point. He said he would be happy if we, the pro anglers, could receive no information at any time about the bodies of water we're going to fish. No help from locals, in other words.

"I agree with that 100 percent."
Go ahead and catch up on all that if you need to. I'll wait for ya'.
All done? Okay, moving on…
So, after all that hubbub, what we're left with are two pros who both admit to receiving information about a tournament at one time or another, but would prefer if the whole process of gathering and utilizing said info was nixed altogether.
But that's only two pros.
I'm guessing if the consensus among the sports' heavy hitters [anglers and officials, alike] lined up with the opinion that K-Pink and Boyd are pushing, we wouldn't be having this conversation in the first place. Obviously, someone out there doesn't have a problem with pros soaking up all the info they can prior to the established off-limits periods, otherwise the practice would've been banished a long time ago.
Based on the comments Bass Parade has received, the fan opinion is definitely split. Here's a cross-section of some of the comments left on our site about this issue:
Randoph said: "I love Ducketts honesty on his blog. It's pretty obvious most guys get as much help as they can. As for Duckett he's got to be busy keeping his businesses going so I guess he can't spend time fishing every place. He's got to get as much advice as he can. Looks pretty smart to me."

C. Craig said: "I agree with Mr. Short, show up and fish. I thought it was disgusting the way Boyd Duckett used his blog on a national fishing site to beg for info and THEN to brag about how much people helped him! It was pathetic. I hope he finishes dead last. LAST! Shut up, sit down and fish Mr. Duckett."

BP said: "I see nothing wrong with getting help. It is just one more tool in the tool box that we should try to take advantage of as anglers to help us catch more and bigger fish.

"If you can't network effectively you only have yourself to blame."

Aaronb said: "One has to wonder if Kevin would have won a couple of those tournies he got some intel on, instead of it going FUBAR, he might not be so compelled to write this. I do agree though, it would be cool to see them fish a classic 'blind' and see how they rank with nothing but their experience and intuition to rely on."
If you want another interesting take from a fan's perspective, check out this piece on the Bass Pundit blog. Here's a snippet from that one:
"I think Boyd and Kevin Short are 100% wrong about this. One of the greatest things about the sport of fishing, any kind of fishing, is that the sport is heavily built upon personal relationships. Ray Scott had it right in the beginning when he recognized that bass fishing could and should be a fraternity. Getting help from others when it comes to fishing is a feature, not a bug. It's a feature precisely because it builds relationships and community and isn't that what we claim is important?"
Are we all clear about which side is obviously right in this situation? Yeah, me neither.
A true blind [insert air quotes] event is fun to dream about, but is it really possible to create a no-info tournament? I don't think so.
Everyone likes to point out last year's Arkansas River derby that got rescheduled to Fort Gibson at the last minute as an example of how an event would play out if anglers weren't given an opportunity to poll the locals. I'll tell ya' who had a little bit of inside info about that one: Tommy Biffle. You know, the guy that mowed his freaking yard instead of practicing because he already knew how and where he was going to fish. Was Fort Gibson a blind [air quotes again] event? Why don't you ask Tommy Biffle?
I've thought about it about every way I can think about it, and I just don't see how killing the information gathering process makes this game any fairer. I like the idea in theory, but I can't see how it'll work in practice. And, honestly, I would LOVE for someone to prove me wrong and show me how and why a full-time, no-info rule makes it all better. I'm looking at you, K-Pink and Mr. Duckett.
You can TRY to put an end to info mining, but where do we draw the line? Do we monitor E-mails? Do we ban pros from the Internet? Can we use that little flash pen thingy from Men In Black to erase all the competitors' memories prior to visiting a lake? I'm making these arguments based on the assumption that we're all looking for the same thing from this sport we love: fairness.
Some guys are better at networking. Some guys are better at using the Internet. Some guys are better at flipping. Some guys are better at cranking. In the end, we're talking about skills that can all be learned and developed with practice. We like to think of a fishing tournament as something that plays out completely on the water, and sometimes, it does. But the reality is competitive fishing is a game that can be won on a cell phone or a computer just as much as it can be won in a cove or a creek.
Lay it on me, Bass Paraders. I know you've got something to say!