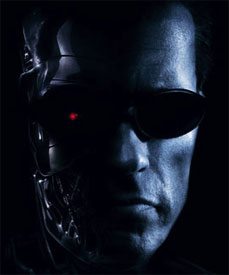 Are you old enough to remember Jimmy Houston and Terry Bradshaw hawking Terminator titanium spinnerbaits in a TV infomercial? Believe it was in the late '90s, unfortunately not YouTube.
Dang, some money was poured into that puppy.
If'n you recall, the "lure" (he he) of titanium was its flexibility: as in, no more time wasted bending (and thus weakening over time) regular-wire spinnerbaits, which would get bent by basses and obstructions.
BUT the suckers cost a lot more (9 bucks for a spinnerbait!), didn't vibrate as much and because they had more flex the hooksets had to be harder.
Not sure the hookset thang was an issue because bassin' heads usually have no problem with combat-like reaction times, but the lack of vibes – that's one of the main attractions of a spinnerbait, so….
Fast forward to now (Terminator now owned by Rapala, I believe), and I guess the thing is titanium something else in the arsenal. Gives the fishies a different feel. But the be-all? Don't think so, you?
Anyone still use 'em?