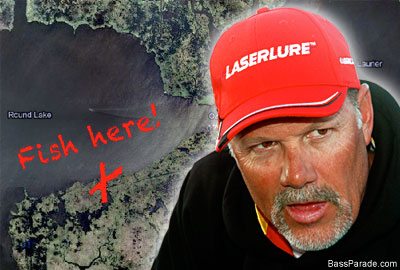 Last week, Alabama pro Boyd Duckett put up a blog post on Bassmaster.com asking his fellow anglers for help and information that might allow him to formulate a game plan for next year's Bassmaster Classic at the Louisiana Delta.
Well, Mr. Duckett, ask, and ye shall receive!
Duckett followed up with another blog post late last week, and from the sound of it, his inquiry paid off.
"E-mails started coming in within hours after last week's blog was posted on Bassmaster.com," Duckett said in the followup post. "First, there were a couple, then it almost seemed like they were pouring in. I've gotten no less than eight to 10 a day."
He added: "I want to say I'm surprised, but when I think about it, I guess I'm not all that surprised at all. I can't even begin to describe how strong the fishing fraternity is, and I'm really proud to know that I'm part of that fraternity."
It's all rainbows and unicorns in the Duckett camp. Warm and fuzzies abound!
But not so fast. One inquisitive Bass Parade reader (we'll call him, 'Mr. X', because I've always wanted to call someone that and it sounds super-duper mysterious) brought up an interesting question. He asked: "Do the favorite sons of BASS get paid for their writings on [the] Bassmaster website, and do they have rules?"

What Mr. X is getting at is whether or not Duckett's role as a Bassmaster.com blogger gives him a platform for seeking information that's unavailable to other Classic competitors (KVD, Alton Jones and a few others, excluded), and thus an unfair advantage. Sure, anybody can start a blog and request info if they want to, but not just anybody can get that same blog posted on what's arguably the mother of all bass fishing websites: Bassmaster.com.
Bass Parade has questioned a BASS official as to whether or not the Bassmaster.com bloggers receive compensation for their services. So far, that question has gone unanswered. If we receive a response, we'll update this post and let you know.
Last week we talked about Tweetgate. Are we witnessing the beginnings of Bloggate? We want to hear your opinions in the comments section. We know it's Monday. No excuses! Limber up those fingers and get to typing.