John Crews and Steve Kennedy finished 3rd and 4th at the Wheeler Lake Elite. Here in brief is how they caught 'em.
Johnny Crews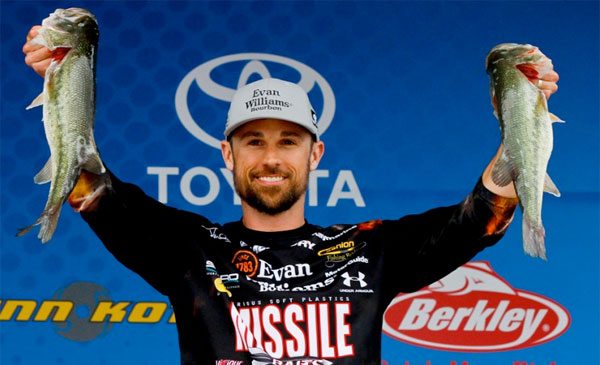 "I found two areas that were holding better-than-average fish, and both were shad-related. That's why I used all shad-imitating baits.
"Not necessarily the shad spawn — it was around the shad spawn, but not what I'd call a traditional shad spawn bite. Traditionally you're catching fish really near the actively spawning shad. Usually everything's going crazy. But this was within the vicinity — within 20 yards of the spawn, but the bass were definitely eating shad.
"The two areas were completely different. One was way off the main channel in the back of a creek, and the other was right off the main river channel. I think it was just a matter of covering miles of water in practice and for some reason finding those two little concentrations of better fish."
Here are his baits: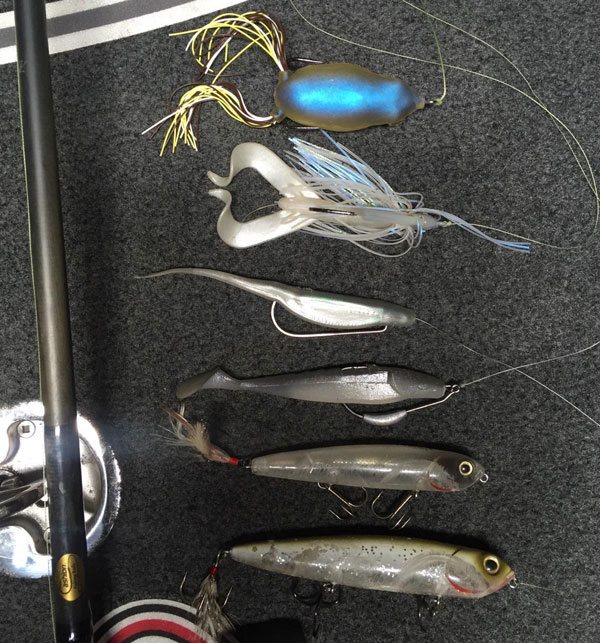 He didn't want to name the topwaters (but was cool enough to show them in the pic), but used the bigger one in the main lake area. He followed that up with the Zoom Fluke (pearl white) and the 4.25″ Missile Shockwave (fishalicious) on a Gamakatsu weighted hook (3/16-oz).
In the back of the creek, he fished the smaller topwater, a SPRO Bronzeye 65 frog (clear chartreuse) and a 1/4-oz Davis Swim Jig with a Missile Twin Turbo trailer (pearl white). The swim-jig he used in grass, and the frog around cover.
Most of his fish were in 2-5′.
Steve Kennedy
Stevie Kennedy fished a 3/4-oz D&L Advantage Jig with a Zoom Super Chunk: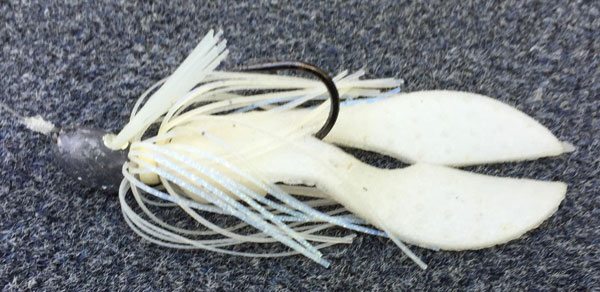 He was flipping/swimming it around shoreline cover by spawning shad. "I fished the entire creek," he texted. The shad "just needed something for the shad to spawn on. Of the 5 I weighed on day 4, 1 was under a dock, 1 was in the grass, 1 was in matted slop in the back of a cut, 1 was on a bluff, and 1 was on a log on a 45-degree bank." His fish were in 1-20′.
He used a 7′ 6″ extra-heavy rod, a 6.2 reel and 65-lb braid with 25-lb fluoro leader.