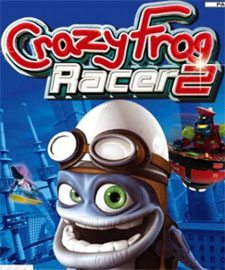 Gotta share this one, sent to me by a well-known fishin'-industry dude after seeing yesterday's fast-froggin' post. Names of the innocent are withheld, this being bassin' and thus worse than a knitting convention. Here goes:
_____
Little story for you…
Spring of [year] I was at Clear Lake for a [photo] shoot, and one of the boat drivers was [name withheld] who I was told later is [a well-known] frog guy in California. I didn't know him but he was a good cat.
We were way, way in the back of [a creek]. While another guy was shooting photos, I said that the shoreline looked fantastic for frogging. [Name withheld] said it was still "too early" for frogs. I said it's never too early for 'em in my book, unless there's ice on the water.
He whips out a rod with a  black-yellow frog and tells me to have at it, kind of like: Well, go ahead but you're wasting your time.
I fired a cast. He said he was surprised at how fast I was working the frog. This was a Snag Proof and I was making it hum across the slop by some bushes.
"We work ours really, really slow," he said. Told him I work from fast to slow, trying to get the reaction first on the fast retrieve.
Monster blowup and I missed it. Fired in there again. Monster blowup and I missed it. He was shocked.
[Name withheld] and his partner went back there a few days later and in a 2-day tournament had something like 50+ pounds on the frog. Blew everyone away. First day was something like 30 pounds on the fast retrieve. Second day they wanted it slower.
Speed up, dude. Speed kills.