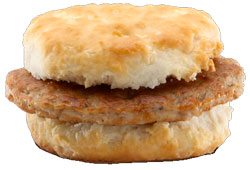 "Putting an increased emphasis on performance in single events." That's the phrase that knuckle-rapped me in the head when I read about the new Classic quals.
I presume that's to get more people fishing BASS with hopes of making the ultimate fishing tourney. If so, I get it. I can even feel it.
But I don't like it – because I, the knucklehead, still believe in the concept of pro fishing.
Yet I DO like it because it's more of a BASS members championship.
If that sounds wishy-washy, well, maybe it is, but here's what I mean:
> Every time there's a shake-up in bass fishing I hope that someone comes to their senses and tries to put together THE world championship of bass fishing, like the PAA is trying to do (props to them – just don't call it a Classic!). But this probably is a pipe dream given the bad blood between BASS and FLW and whatever other mud is in that piece of water.
> I like the fact that BASS – the new BASS, the newest BASS, whatever we're going to call it – seems to have a vision, that the vision is already being articulated and it involves BASS members. That all seems good, and definitely is good from a business perspective.
Now, the fact that a college "kid" also gets in I likewise understand from a business standpoint, and it likewise makes sense when you see the Classic as a BASS members championship.
But if the Classic is going to be marketed as the Superbowl of Bass Fishing or whatever ultra sports analogy is used, putting the college champ in there makes as much sense as putting the Bassmaster Women's Tour champ in there.
If anyone wants to get their knickers in a scrunch over that, I'm of course not "against" women anglers or younger anglers. I just would like to see the guys/gals in the Classic – or whatever the "real" championship of bass fishing happens to be – who duke it out among each other at the very highest level of this sport get a shot at winning the world's biggest fishing tournament.
Oh yeah, the photo: If you print out this opinion and take it and a green piece of paper with George Washington on it to a McDonald's, the person behind the counter will hand you a sausage biscuit – but only before 10:30 in the morning.