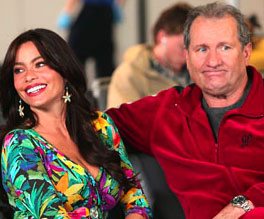 So far the dominant topic around the Classic hasn't been weather or baits or who's on what. It's who knows what and how they know it.
No specifics, no details (well, a few), no accusations. But let's face it: When you're fishing the biggest tournament in fishing on a gazillion acres of confusing water with sponsor dollars and bonuses on the line, I'm assuming the temptation to "get info" is pretty strong…especially if you think most of the field is already doing it.
Nothing terrible there, just human nature, maybe even the competitive spirit.
But to me the real question is: How did Ed O'Neill of Married With Children fame trade in that show and Katey Sagal for Modern Family and Sofia Vergara? Dang!
Wait…no, sorry, that's not it.
The real question is, what is info? And how much is too much?
A phone call to a guy a pro has known for 20 years, or a friend of a friend, is info. Is that too much?
What if the guy being called is the biggest stick in those parts, has been for years? He might be a pro's friend, but….
Being shown spots on a map – too much? GPS waypoints – too much?
Or, an interesting example from Jon Storm of BassFan: Someone has a website, buries some key info in it and then tells a pro where to find it. Technically that's "publicly available," but….
I'm sure there are many ways to hide and distribute info, but the point is: What's the line, how do you define it and how do you police it? Do the tournament organizations really want to polygraph every winner to find out if he broke the rules? (Rule-breaking…won't call it cheating….)
Or maybe that's exactly what it would take. An ironclad no-info rule and a polygraph of every winner.
That is, if that's what the tournament organization and fans (who are always second, it seems) really want. Or do you not really care?
Just to be clear, I'm not badmouthing anyone or anything here. I'm just wonder whether in this electronic age things have gotten out of hand.
I'll leave you with this, Kevin VanDam from a pre-Classic article in the local paper here:
VanDam said one decision he made years ago is a key to his success: Understanding his unusual style, which includes shunning the in-depth pre-event scouting many pros lean on. He especially doesn't seek advice from local anglers.
"I don't fish like other people," he said. "I found out it's better for me to come to an area without any preconceptions, without anyone telling me which spots are better than others, which baits.
"I found out I'm more successful when I fish on my own in the practice days before an event. That's how I learn best. That's not how a lot of other guys do it, but it's worked out pretty good for me."