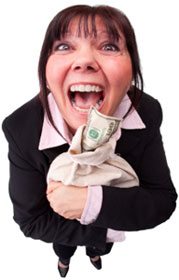 The rocket scientists in California government recently signed a bill into law that's super-important. Why? Because it helps stop the pillaging of funds contributed by sportsmen and women (us) by green groups. Every state should have such a measure, and if every state did, our fish and game agencies (and hunt/fish opportunities) would be much better off – though the law SHOULD go one step further.
State Sen. Tom Harman (R-Huntington Beach) said, "The Governor's signature on Senate Bill 1058 means wildlife and habitat restoration will once again be the priority of hunting tag and stamp fees. That is what those fees are supposed to be used for – not bureaucratic paperwork," said Harman. "I am very pleased my bill has become law."
Well, sort of. SB 1058 "protects these funds by requiring that, before any of the hunting tag monies can be expended, hunting-related organizations would have an opportunity to review proposed projects and provide comment to the Department of Fish and Game."
Much better, though maybe politically infeasible in California, would be to earmark all those funds ONLY for projects with hunting benefits since they are paid for by hunters – and because right now that is not the case.
Right now every time some endangered, threatened or whatever species pops up, guess who has to manage it: fish and wildlife agencies. Guess who's paying for that: us. Guess who doesn't pay a damn thing: the green groups, most of which are now also animal rights groups.
So while the new California law is a step in the right direction, it doesn't protect our money enough. Still, I'd like to see more states do it.
If not, we're going to have to hire this guy. It ain't pretty sometimes, but he just plain gets it done.