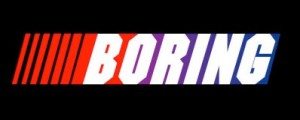 I type this as my wife watches what, for me, is the most boring sport in the world. I'll tell you what it is in a sec. Posting this because I've heard and read so many times about how "boring" fishing or watching fishing is. I know you have too.
After really trying to watch these so-called other sports, I've come to this conclusion: The people who say that about fishing are boring.
Football I like (go Jets…), but baseball? I'll never make it to the 7th-inning stretch. Even when my own son is playing I'm virtually checked out after a couple innings. I'd rather be looking for crawfish in the stream that runs by the ball fields, I think he would too….
Hockey has one too many periods. Maybe two too many.
Golf is like watching a rocking chair race. Whoop-de-dang-doo.
College bball = good. Pro basketball = a bunch of stretched-out aliens in slowmo.
But even if you think any of the above are boring, none of them hold a candle to my wife's favorite sport, which is THE most boring sport ever to watch bar none:
Tennis.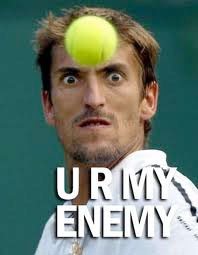 Four freakin' hours of back and forth in the same space? Give me a cane pole in a canoe, and you can wave that racquet around all you want. (In fact, this is how the Kumars often go their separate ways.)
I wondered for a time how the heck pro tennis gets any sponsorship. The answer: The people who control that sponsorship money play tennis – and are boring. (Sorry honey!)