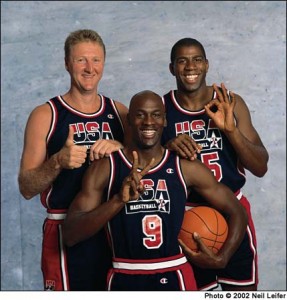 Did you watch the video interview of the three new BASS owners on Bassmaster.com? If not, it's interesting to get a look at these guys who have been in the fishing news so much lately.
Jerry McKinnis is a known quantity, but not so much Don Logan and Jim Copeland, both of whom come off very well, especially Copeland. A few highlights from the video:
> Copeland revealed that the Federation Nation has 20,000 members. Not a big number, but it seems to be a real one and he said the Nation is his first priority.
> He said that the new owners will take the time to listen to members – still over 500K, according to the unnamed interviewer (sounds like Ken Duke) – and act on what they are told.
> Copeland would like BASS to broaden its advertiser base outside of just the fishing industry. The big question is, can these guys succeed where ESPN did not?
> Logan was asked how he'd define success 5 years from now and said: a lot more people bass fishing than today; BASS being a stronger and more powerful business than it is today; and the three owners having caught "a lot more big fish" than they would have if they hadn't bought the business.
One thing's for sure: This is pretty much the dream team for a BASS revival. We can't wait to see what's next.
You didn't think we were gonna leave you hanging without a link to check out the vid, did ya'? Click here.