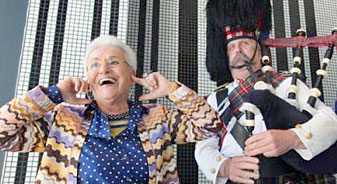 Man, gotta love competitive fishing. Wouldn't be surprised to someday learn about a competitive minnow-trapping tourney. Anyhow, two quick updates from the international scene, one from South Africa and the other from the British Isles.
First, this just in from great white "shawk" territory:
> The Rock and Surf Super Pro League (RASSPL) will be the first South African competitive catch and release sport fishing series held. Anglers from all over the country can take part in competitions and win big sponsored prizes and cash fishing along the South African coastline. [Just don't wade!]
> According to spokesperson Nigel Louw, what the Indian Professional League did for cricket [the sport, not Jiminy], the RASSPL will do for fishing.
> Each province will be represented by its own franchise and will be responsible for running eight to 10 competitions a year in each franchise. The top 28 anglers from each province, based purely on a fish bonus point system, will be chosen to represent their franchise. These anglers will then fish in a national tournament against each other at a chosen coastal venue.
> "Angling is the most participant sport in the world, yet as anglers we have had the least opportunity to earn big prize money. The bass pro league in America has done it successfully, so why not rock and surf anglers?" said Louw. [Uh, because it's rock and surf fishing?]
> For more details visit www.rasspl.com and www.fishingec.com.
Have to say that what is cool is that each franchise has its own team name, like the Border Blacktips.
That's One Way to Blast Off
Few excerpts from this article from a UK paper about the inaugural Stillwater Bank Flyfishing Home International tourney:
> The competition between England, Scotland, Ireland and Wales took place at Innis Fly Fishery in Cornwall.
> The [English] team drove down on the Sunday just in time for an inspection of the fishery which is set in lovely rolling countryside.
> Competition day dawned fine and clear and the teams marched down to the fishery led by a local [bag?]piper.
> The overall result was that England took the gold medal with Ireland the silver and Scotland the bronze.
Yes, they did take a mid-day break – not for tea, or not only for tea, but for lunch.