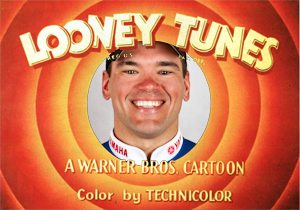 Have you ever wanted to know what Dave Wolak's favorite barnyard animal is? Or maybe you've wondered what the Yamaha pro's average letter grade was in college? We wish we could tell you. All we learned from our recent interview with Dave Wolak is that the dude is a little off his rocker, and that his wife secretly wishes he was Tommy Biffle. Yikes.
Okay, so maybe we might have taken a bit of creative liberty when editing this video. But we want everyone to know that when asked about the pet name his wife has for him, Dave really did reply with "Tommy Biffle". You can't make this stuff up!
Thanks for being a good sport, Dave. Look for more "Not Your Average Q&A" installments (in both video and article form) with other pros in the near future.