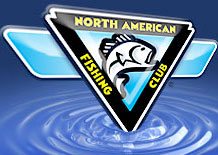 The North American Membership Group, parent company of the North American Fishing/Hunting Clubs among others, just announced a new MN/WI team bass circuit for 2011.
Why do it? Obviously they feel like they can make money at it (really? now?), and maybe they're jazzed about all the awesome publicity that MN/WI bassin' has been receiving lately….
Some details, from this website:
> Following the successful model of the company's Cabela's Masters Walleye Circuit, which is now entering its 27th season, the bass circuit will follow a two-person, team format, giving anglers an affordable way to fish for high stakes and enjoy intense competition in a professionally run format.
> "We are planning on four tournaments in 2011 in the Minnesota/Wisconsin area," said senior events coordinator Dan Johnson, who oversees both the bass and walleye circuits. "We'll have three one-day qualifiers, each with a 50-boat limit and $10,000 1st-place prize and 80 percent payback, and a two-day, 30-boat championship with a $20,000 1st-place payout."
> Entry fees are $400 for qualifying tournaments and $600 for the championship. Details on the schedule, registration, sponsor contingencies and more will be announced shortly.
Just remember: don't cull – or if you do, don't admit it….